A visit to the Emerald City
By Rich Borell




About a month ago, my wife and I were thinking about a long August weekend. We'd already done an awesome road trip to South Dakota/Montana, so we thought this time we would maybe take a short flight. It didn't take long for us to agree that we needed to go back to one of our favorite cities in the Northwest, Seattle Washington.
Thursday: Our flight from San Jose was a bit delayed, but we were still able to arrive in Seattle around 2PM. The only problem, was that with the flight delay we had to miss afternoon tea at the Fairmont – But no worries, we just did it another day. We stayed at the beautiful Fairmont Olympic Hotel. It is a historic landmark and site of the original University of Washington. After checking in we strolled down for a late lunch at the Crab Pot located along the waterfront. After lunch we walked along Pioneer Square and did some shopping. In the evening, we attended a really cool dinner event. It's a cirque comedy cabaret called Teatro Zinzanni. Along with a multicourse meal this is one of the most entertaining performances you will ever see. Everyone- including the wait-staff and audience are a part of the show. The price per-person can range anywhere from $99 to $174 and additions can be purchased the night of the show. . They also have a really great gift shop and old time bar. It was fun and well worth the price.

Friday: On Friday, I wanted to start my day at the very first Starbucks that opened in 1971 on Pike Street, but when we got there, the line was very, very long. It's a big tourist spot. We moved on with our original plan to spend the day in Pioneer Square which was Seattle's first downtown. You will see an area with character - lots of nineteenth century brick and stone buildings. You won't find a shortage of things to keep you busy in this bustling district. Most of the tourist attractions are within walking distance, so we walked to the Space Needle for dinner. The SkyCity Restaurant is located at the top of the Space Needle. If you ever want to dine there (and I do recommend you do) be sure to make prior reservations … they start taking them 3 months prior to your date. We had an awesome table, great service and excellent food. The restaurant rotates so you get excellent views of the city, waterways, landmarks and Mount Rainier. I had the wild salmon and my wife savored in the Prime Tenderloin. Thanks to Chef Jeff Maxfiled for a splendid dinner.

Saturday: Some of our highlights today included the famous Underground Tour. There's a few different versions and since we hadn't been in a while, we chose the history tour.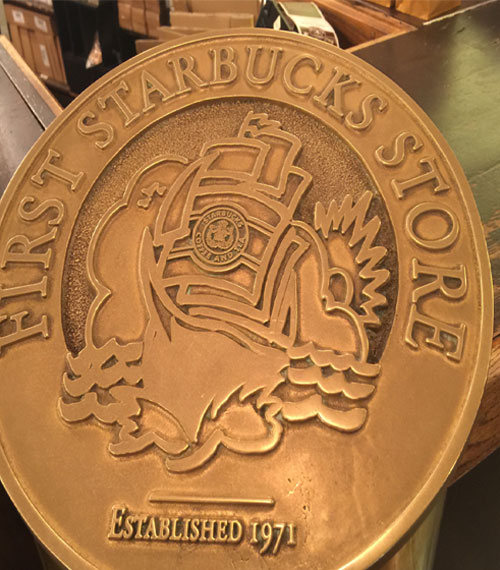 Our guide was a very passionate and extremely detailed story teller. It was great walking the underground streets hearing stories of the past underground city. We then walked back to our hotel and attended afternoon tea. This is one of my wife's favorite things to do and I figured - if she was going to sit through a Mariners game with me on Sunday – that I'd have tea with her. Well, what's a trip to Seattle if you don't ride the Duck Tour? This is a combo land and water tour. Most likely your Captain will have a silly sense of humor and everyone on board will be blowing their quacker for the next 90 minutes. Highly recommended! For dinner we went back to the waterfront to Ivar's and had another great Wild Salmon dinner.

Sunday: Today we enjoyed a leisurely morning then went for a nice long walk to SAFECO Field to watch the Mariners take on the Chicago White Sox. It's a pretty awesome stadium … the home team crowd was very pleased as the Mariners made a great comeback to win the game. While walking back to our hotel, we remembered a great looking restaurant around the corner from the Fairmont called The Brooklyn Seafood Steak & Oyster House. They had availability and so we had another great dinner. Next thing we knew – it was Monday and we had to go home. We had a great long weekend trip and love Seattle. If you're looking for a quick getaway, check out the Emerald City … it's only a 2 hour flight from the bay area.

Cheers