From Theatre To Zoos To Beaches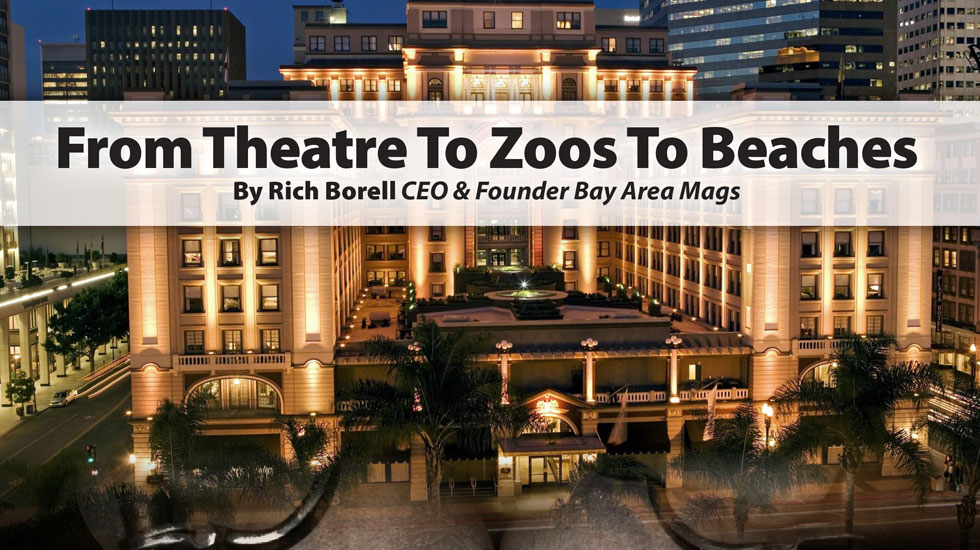 Hello Everyone,
Recently my wife and I took a long weekend trip to San Diego, because a road trip sounded fun. Some of the city's most popular attractions are the museums, gardens, and Spanish colonial style architecture found in Balboa Park, the world famous San Diego Zoo, and the Midway Aircraft Carrier Museum. For a little history and shopping, visitors can stroll the streets of Old Town San Diego State Historic Park or wander through the Gaslamp Quarter. San Diego also has more than 68 miles of beaches in and around the city.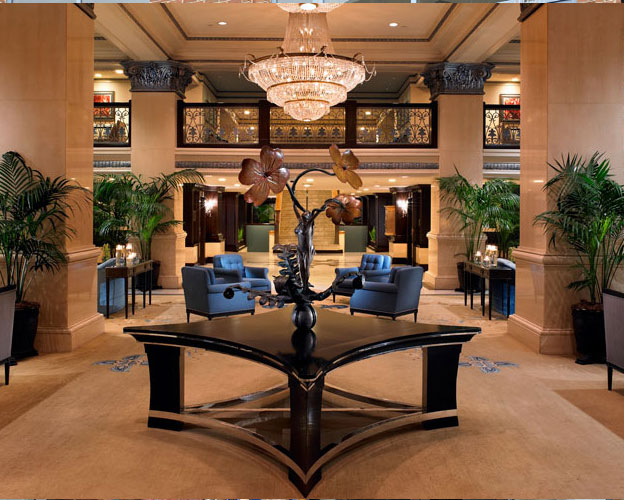 We decided to stay at the US Grant a Luxury Collection Hotel. When you stay at the US Grant you will feel like you're staying at the Four Seasons. A National icon since 1910, is situated in the city's lively and historic downtown Gaslamp Quarter, just steps from top shopping, dining, and entertainment, and a short drive from the destination's world-renowned beaches, museums and family attractions. Built by Ulysses S. Grant Jr. in honor of his father, the 18th President of the United States, THE US GRANT bears distinction as a treasured National Landmark captivating world travelers and hosting the city's premier events since 1910. The hotel's rich history includes operating a Speakeasy during Prohibition to welcoming 14 U.S. Presidents, including a fireside chat by President Franklin Delano Roosevelt.

I love that the modern updates were appropriate for the time period of the hotel.

Named one of the "Best Hotel Bars" in the Nation by Food & Wine, The Grant Grill Lounge offers a unique Gaslamp Quarter experience, equally tantalizing for late-night revelry or mid-day happy hour. With Mixologist, Sommelier and Cicerone Jeff Jesenhans at the helm of the beverage offerings, signature drinks include US GRANT exclusives like the 100 Day Barrel Aged Centennial Manhattan and Silver Medal award-winning Genepi Americana, as well as an impressive collection of fine wines and craft beers. Seasonal cocktails curated by Chef de Bar Cory Alberto are each hand crafted with meticulous attention to taste and presentation.





Gaslamp Quarter: When it comes to dining, shopping and some fun, a visit to the Gaslamp Quarter is a must. The Gaslamp Quarter is a district made up of 16 blocks in a historical neighborhood. If it's night life you're looking for … look no further. The district is loaded with night life venues, festivals, including Mardi Gras and at the end of the block you will find Petco Park home of the San Diego Padres.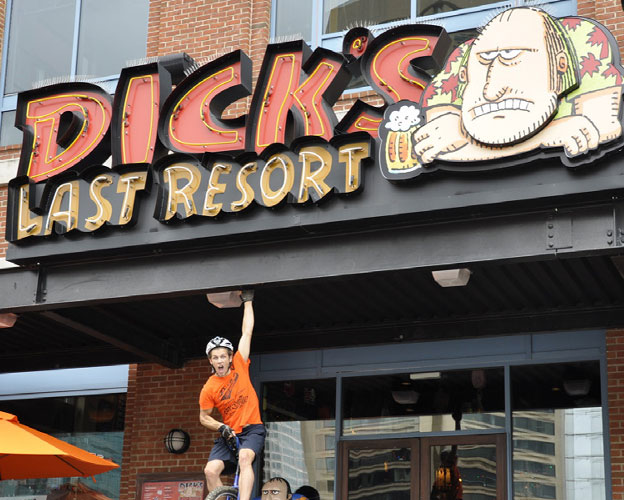 The area is loaded with great restaurants like the Bandar Restaurant and elegant Persian Restaurant, Rei Do Gado a Brazilian Steakhouse and Seafood Restaurant that features a gluten free menu. One of our favorite stops for drinks is Dicks Last Resort. The food there is reasonably priced with above average portions. We all know there's always a reason to party at Dicks!

Of course San Diego has some beautiful beaches likes Coronado, La Jolla and Mission Bay.

Some of the sites I suggest include:
• San Diego Zoo: I'd suggest a couple of days Located in Balboa Park, the San Diego Zoo is one of the largest and most famous zoos in the United States.
• SeaWorld: located along the waterfront in Mission Bay … among the highlights are the myriad of shows featuring killer whales, sea lions, dolphins, and other sea life.
• Balboa Park: A great fun place for the family. Balboa Park is over a 1400 acre site with historical buildings, numerous museums, gardens, and green space.
• USS Midway Museum: The museum is an actual Aircraft Carrier that includes over 60 exhibits and 25 restored aircraft.

San Diego, a perfect blend of attractions, tourism, awesome restaurants, blue skies and lots of fun for any age!