Ken Korach, Oakland A's Radio Announcer
A GREAT PASSION FOR THE GAME AND LIFE ITSELF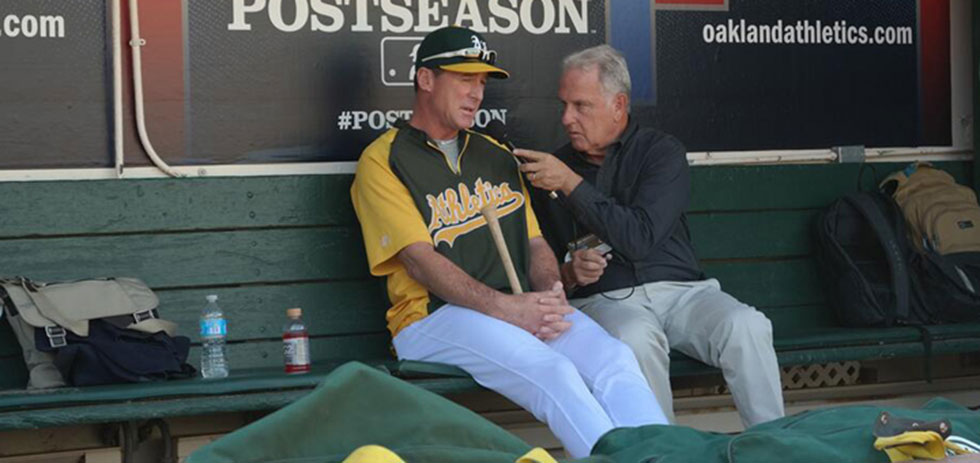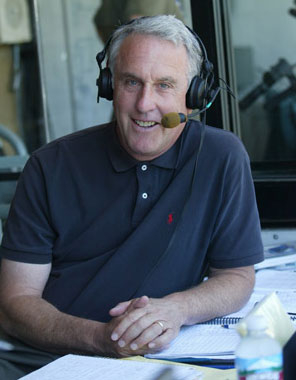 Ken Korach has been living the life of a dream come true. For the past 19 years he has been and is the radio voice of the Oakland A's. He was born in Los Angeles in 1952. He is the son of a high school and junior college baseball and basketball coach. He has loved sports since the day he was born and remembers playing catch before he could walk. He grew up minutes from Dodger Stadium, but in his childhood grew up an Angels fan … because they were local and born then, too, in 1961.

It's as if real life angels have been watching over Ken and everything has been in an exciting and perfect alignment. Beyond a doubt, Ken grew up in a family and household that has always loved life, sports and broadcasting.
As Ken puts it, he had heroes growing up. Growing up, "We were a CBS Family". Every night, they would watch Walter Cronkite. He was certainly one. There was a book, The Morrow Boys … Ed Morrow was yet another … and the family tree of great broadcasters … also an inspiration.
He grew up listening to the greats: Vin Scully and Chick Hearn and Dick Enberg … and another he loved listening to: Bill King doing the Warriors games. Also Bill King doing the Raiders games, and then Bill King and Lon Simmons doing the A's games. "Indeed, I loved broadcasting as much as I loved sports."

Ken first went to San Diego State, where he was Sports Editor of the school newspaper, and then graduated from UC Santa Barbara. His broadcasting career began in Petaluma in 1980, doing a variety of things, including high school sports and eventually Sonoma State football and basketball in 1982.

He went on to do A-ball part-time in 1981 and a full-season of A-ball (California League) in 1984. The team was in Rohnert Park … and then AAA-ball in 1986 in Phoenix. It was a distance, yet, from where he was heading. He was growing and so was his reputation. Unbeknownst to him, perhaps, it would be just a matter of time and he was enjoying it all.

In addition to baseball, he would also broadcast both football and basketball for San Jose State and UNLV. He was also broadcasting AAA-ball (Pacific Coast League) in Las Vegas … that was when he got "the call" …

To read the rest of this great article, please go to our Silicon Valley Talk website (www.siliconvalleytalk.com) and enjoy the balance under the category "Sports".