The first time I met Steve Jobs
By Scott Budman: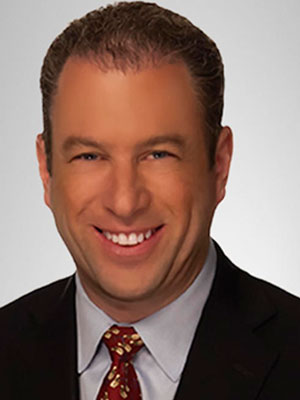 I remember, as if it was yesterday, the first time I interviewed Steve Jobs, one-on-one, with no other crews in the room. Of course, I also remember when Steve Jobs got fired. I wasn't reporting back then, but knew of Apple, because it was cool, I was from the Bay Area, and some of my friends had Apple computers.

But back to the interview. I wondered if I'd get to experience the "Full Steve." You know: cocky, impatient, brilliant. The whole "reality distortion field" thing. I wasn't disappointed.

We set a chair a few feet in front of the new eMac for classrooms. Then we hit the top of the machine with a bright light with a red gel on it. The photographer shooting the story was pleased with the look. Then Jobs walked in. Not pleased.

"Why do I have to sit AWAY from the eMac? I want to touch it." And, after another glance, "Why is it RED?? The computer is WHITE! What's going on here?"

We quickly did away with the setup, lights, and chair. Practically trembling, 99 percent sure I'd already blown the interview (not to mention all the good will built up with the Apple PR team to actually get the interview), I attached a wireless mic to Jobs' black turtleneck. We were silent for a bit, him checking the time, me thinking law school might have actually made more sense, when I had a lastditch idea: "Steve, how about you just show me around the new computer?" That did it.

Jobs spent the next 30 minutes (we were given five) walking around the eMac, touching it, showing off every nook and cranny of it. He was wonderful. He even sat down to talk strategy, and how the new machine would usher in all sorts of easy computing for its fans. I came away with a new appreciation of Jobs that day.

I though back to the day when Jobs left Apple. And, years later, when I was living outside Apple's Cupertino headquarters on a day when times seemed so bad, a competitor flew a plane overhead with a phone number so laid-off Apple employees could call for work. It was during that time that Dell CEO Michael Dell famously suggested Apple sell the company and move on. Several hundreds of billions of dollars later, Michael Dell is still in business, but his products are dwarfed by Apple's -- and Steve Jobs.

Jobs himself has often told reporters that leaving Apple the first time was the best thing that ever happened to him. Did he become humble and meek? No, thank goodness.

But on the day he came back, I remember him sketching out what Apple was selling at the time, crossing it all out, and replacing it with just four boxes, to represent the categories Apple was going to focus on -- and eventually dominate.

Now, years later, Jobs is gone, and I'm faceto- face for the first time with (of all people) Michael Dell. The man of the notorious "sell the company" comment.

As it turns out, Dell was among those who said very nice things about Jobs on the day he died. He told me he respected Steve Jobs, tried to lead by his example, and "probably wouldn't be here if it wasn't for Steve." Pretty impressive stuff to hear from a billionaire.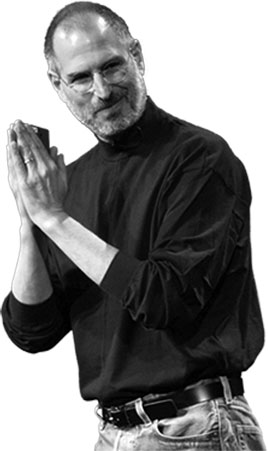 We got to talking, for a bit, about Jobs' legacy, and could there be another like him? After all, even with all the deserved respect and thoughtful tributes to what Jobs accomplished for Apple and the tech industry as a whole, we here in Silicon Valley are known for looking ahead. What's next, and who will lead us to it?

As for candidates for the next Steve Jobs, let's start young. Mark Zuckerberg? An obvious choice, because he's clearly ahead of his time, pushing through decisions that, after initial skepticism, prove to be spot-on. Speaking of Facebook, how about COO Sheryl Sandberg? Not as young as Mark, but ahead of her time in the tech world, with a strong feeling that education is what's needed for a better tech industry (remember, Apple used to push that pretty hard, too).

I've also been impressed by Aaron Levie, the young CEO and co-founder of Box.net. His is a company focusing on cloud storage - not as consumer sexy as Apple, but crucial to the future of tech. He has written several posts recently pretty much saying that he does what he does because he watched Steve Jobs do it. Touching and thoughtful, from someone who will surely be part of the next big tech wave.

But, In the interest of keeping this somewhat concise (and feel free to let me know if you have ideas of your own), I'll just add one more: I was reminded of someone else I've spoken to a lot lately, when I read a tweet that said, "Apple needs to buy Square and make Jack Dorsey the new CEO." Ha, ha, that's a good one. But wait a minute. Two companies at once, both changing the game. Add in a focus on the future and -- remember Apple's early days? - a keen fashion sense and the similarities are almost eerie.

If we have to crown a "next" Steve Jobs, why not end the game with a Square, and a tweet? Jack Dorsey, the pressure's on. It's no fun being the "next" anything, but the tech world is looking for a new icon.

Scott Budman is an Emmy award-winning reporter, covering business and technology for NBC Bay Area News.
He is also the host of the weekly NBC show, "TechNow," and can be heard doing business updates every afternoon on KNBR radio.
You can find Scott on Twitter: @scottbudman