Palm Springs – Fun In The Desert Sun!
By Rich Borell:




Looking to relax? Perhaps a nice getaway and some sun, some fun, some R&R? How about a nice quiet desert resort? Sounded great to us. Just 100 miles east of Los Angeles was our recent long weekend getaway destination … Palm Springs.

For this weekend destination we decided to do a road trip. Our journey started out early Friday morning with a quick cup for the road from Starbucks.

Our first stop along the way was breakfast at the Harris Ranch, located in Coalinga, about two hours from Silicon Valley. If you're traveling along Interstate 5, you may know the Harris Ranch is a welcome oasis for travelers.

There are many amenities at this fine establishment including comfortable lodging, some of the best steaks you will ever enjoy, along with a café for that quick bite. Along with its gift shop and Beef & Bakery store, it's the best service along I-5 you can encounter.

After stopping off at a few rest stops to stretch a bit, our next encounter was going to be lunch. As we we're driving, we saw a sign for a restaurant I didn't even know still existed, so we pulled over and had lunch at Bob's Big Boy... Yes, it was great to see them still around.

We arrived in the Palm Springs area around 2PM. Our stay for the next few nights was at the Desert Princess Inn. This Golf Resort is located about five miles from down town Palm Springs. The views and grounds are awesome of the Golf Resort, they have a large pool with two hot tubs. We were also able to enjoy a little tennis.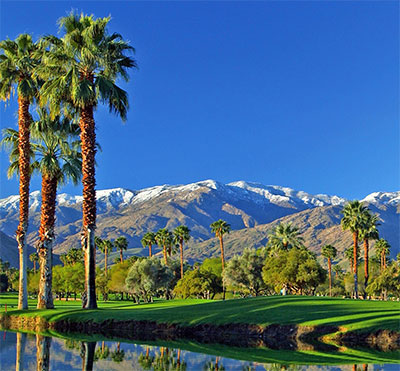 We had an early dinner reservation so we didn't get too much activity in today. We did walk downtown and strolled the Palm Springs Walk of Stars … I heard that there are over 400 stars! Interesting and delightful to see and experience.

If you're in the Palm Springs area, then the Purple Room Restaurant & Stage is a must for dinner and a show. It all started in 1960 … The still popular venue is considered to be one of Palm Springs "Original" Rat Pack Hangouts ... where Frank Sinatra would bring friends to Eat, Drink and Play.

Saturday morning we were up early to meet our group for the Desert Adventure Tour. This is an open Jeep tour that takes you along the San Andreas Fault. The tour was great and very informative.

You can experience the landscape of an active fault, walk between the steep canyon walls – we actually we're able to have one foot on each of the two major plates in California. The tour took us through a natural Palm oasis. We also learned about the culture and lifestyle of the Cahuilla Indians and how they used the desert's plants for food, medicine, tools, weapons, shelter and more.

Our tour was about three hours. We had lunch planned at the Peaks Restaurant, located on top of the San Jacinto Mountain, over 8,500 feet up. The aerial tram will take you up the mountain. The gondola floor rotates while ascending and descending so that everyone sees everything. Yes, this is a "must" if you're in the Palm Springs area. Ticket prices are reasonable if you only want to take the ride up for photos and get some great hiking in. There are a couple of cool trails anyone can enjoy, and also a couple of cafés that offer a different price range, being considerate of people's budgets.

If you're looking for entertainment in the evenings there certainly is no limit as to what's available. You will find several high end Indian Casino Resorts close by. To fill our evening, we took in a few shows. At the Morongo Casino, we saw the very talented comedian, Lilly Tomlin. Saturday night at the Fantasy Springs Resort, we saw the very talented singer, Marie Osmond.

With many points of interest, the World's largest rotating Aerial Tramcars, over 130 Hotels & Resorts, over 100 Restaurants and sunny days practically every day of the year … If you're looking for a nice relaxing and fun getaway, plan on enjoying a nice weekend in sunny Palm Springs. We sure did.