Lessons from Bill King: Renaissance Man of The Mic
Holy Toledo! Nobody could ever say it like Bill King! Nobody!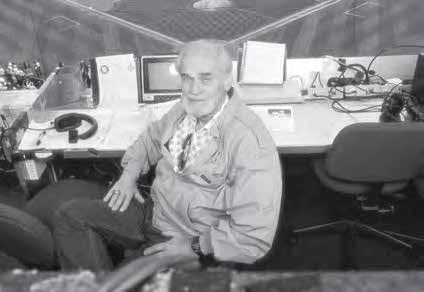 The life and times of Bill King … a trip down memory lane … unlike any other … a great man who transcended sports … greatly … and life, too. So many pictures … so many memories.

It's funny how things come full circle. Oakland A's Announcer, Ken Korach, in his childhood grew up in Southern California. He had his share of broadcast heroes right there: Vin Scully, Chick Hearn, Dick Enberg, three of the best ever. And, yet, there was one in faraway Northern California, Ken would listen to, never missing: Bill King.

If you were to consider the best announcers of all-time, Vin, Chick and Dick would be in at the top of that short list. So, too, would be Bill King. One the very best of them all. Basketball (with the Warriors), Bill and Chick (with the Lakers) were the all-time best. Football (with the Raiders), there was no one better. Baseball (with the A's), the broadcast team of Bill and Lon Simmons, couldn't be beat. For thirty years, Ken listened to his hero, Bill King. And then in 1995, Ken was hired by the A's and would be working together in the same booth, at home and on the road, with his life-long hero, Bill King.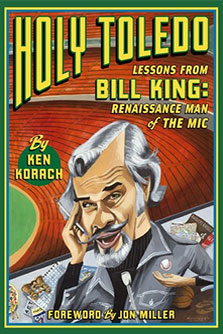 He was indeed a real-life hero of Ken's and also a great influence. They worked ten years together – Bill was always great to him and made him feel comfortable, on and off the air. There was humility, never an ounce of standoffishness, as some might have been or might be. Not Bill, he could not have been kinder or more supportive.

"During these ten years, he was the world to me. He was a wonderful friend. We had a great friendship and a great broadcast partnership." In addition to Bill's being perhaps the best announcer of all time, there was so much more in so many ways. He really was 'the most interesting man in the world'.

After the passing of Bill, Ken felt compelled to write this book about him and his life lessons. He had had such an amazing life, his story needed to be told…

To read the rest of this great article, please go to our Silicon Valley Talk website (www. siliconvalleytalk.com) and enjoy the balance under the category "Sports".