Santa Clara Valley's Undiscovered Wine Country
By Mike Wasserman Santa Clara County Supervisor, District 1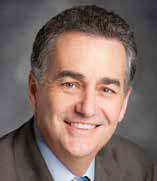 Purple and brown road signs have been sprouting up in South County thanks to the new Santa Clara Valley Wine Trail Route officially adopted by the Santa Clara County Board of Supervisors. Until recently, the South Santa Clara Valley Wine Region had been the "undiscovered wine country" of the Bay Area. The new Wine Trail is a 28-mile loop through Morgan Hill, San Martin and Gilroy marked with directional wayfinding signage to help drivers locate two dozen wineries. "Don't Drink and Drive" signs can also be found along the route.

  Many who live in Silicon Valley are surprised to learn of our region's role as California's first premium wine production region. The first known planting of Mission grapes took place at the Santa Clara Mission in 1798, ushering in some of the richest wine traditions of anywhere in the country. During the Gold Rush era, French and Italian immigrants who settled here recognized the rich soils and Mediterranean climate as the perfect New World home for their European grape varietals. California and Wine Industry Historians credit Santa Clara Valley as the original premium wine growing region in the modern era of winemaking in America.

  Promoting our County's assets, including our agricultural heritage, is important to me as a County Supervisor. In fact, when I first took office in 2010 I pledged to help our agricultural industry remain viable in Santa Clara County. In 2012, we overhauled the County's outdated and unclear rules for wineries based on feedback from the local industry. The new, improved rules streamline the permitting process, reduce cost to the wineries and advance the County's goal to promote agritourism.

  I heard from our wine community that there was a growing desire to establish a Wine Trail. We started by identifying obstacles and then tackled them oneby- one. No single person made the Wine Trail happen. It was the result of many determined people and organizations working collaboratively towards a common goal. The Santa Clara Valley Wineries Association, the Cities of Morgan Hill and Gilroy, the Gilroy Welcome Center, the Morgan Hill Tourism Alliance, the Santa Clara County Farm Bureau, and many individuals came together to turn this dream into a reality. By working together, we were able to overcome past hurdles and create a directional sign program that is both aesthetically pleasing and promotes our local wineries -- a real win-win for our County.

  The South Valley is a treasure for our County: open space, parks, farms, and of course, wineries. We have so many award-winning wineries right here in our backyard, but not everyone knows about them. It's time for Santa Clara County residents to stop spending hours driving to and from Napa Valley, spending $25 or more on tastings, and fighting the crowds, when they can enjoy a much better experience right here in the Santa Clara Valley.

  Many South County residents have known for years what others will soon discover; that our awardwinning wineries are one of our best kept secrets in the South Bay. But it won't be a secret for long with the new Wine Trail! I expect that we will see a steady increase in South County tourism as word spreads about our Wine Trail. Choosing to spend money locally not only supports local businesses, but it also means those tax dollars are used locally too. I hope that you will join me in supporting local agriculture and local businesses by planning a visit to the Wineries of Santa Clara Valley.