Math Placement Law Is A Start; Schools Now Need To Draft Their Own Objective Measures
By Muhammed Chaudhry, CEO, Silicon Valley Education Foundation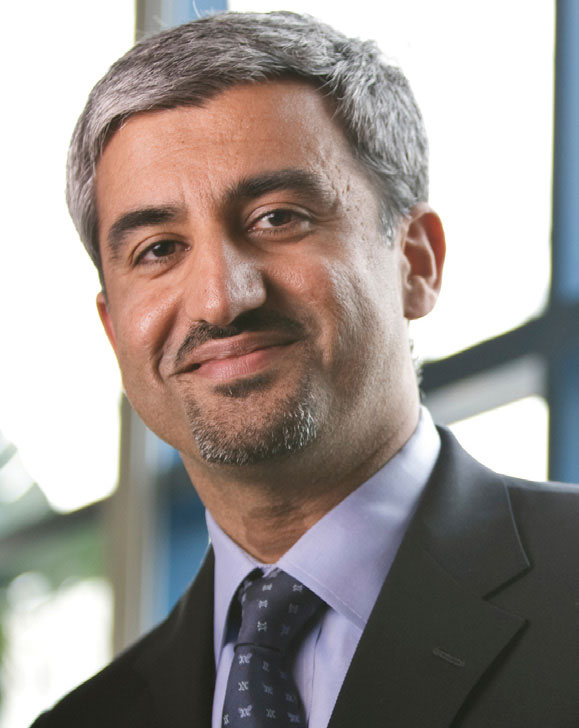 The tech industry in Silicon Valley has long been disparaged for the lack of minorities in its ranks, especially Latino and African-American workers. But we can't lay all the blame for the diversity deficit on tech companies. We have to look at our education system and the impediments some students face in taking basic courses, such as math, that are needed to set them on a path to become tomorrow's engineers and programmers.

  Math courses, such as algebra, are the backbone for college eligibility and careers in STEM (science, technology, engineering and math) that are so critical to the technology sector. But not all students as they approach their crucial high school years – the time to start preparing for college – have been afforded the same access to these courses.

  Latino and African-American students have been impacted the most, many of them placed in math courses they've already taken, despite receiving good grades and high test scores. By repeating courses they don't advance to more challenging math classes that can better position them for top colleges. This is known as "math misplacement."

  It is a practice that's most often unintended, since many school districts have unwritten and inconsistent placement methods. Yet its consequences can be dire, depriving minority students of taking math courses that can lead to STEM and STEM-related jobs. The result has been the dismal number of Latinos and African-Americans – only 3 to 4 percent – who end up in tech jobs.

  A 2013 report called "Held Back: Addressing Misplacement of 9th Grade Students in Bay Area Math Classes" revealed that math misplacement has occurred in at least nine Bay Area school districts, with ethnic minority students posting large numbers among those failing to advance to the next level, while their white and Asian counterparts with similar scores moved ahead.

  This past Jan. 1, Gov. Jerry Brown set a course to rectify the problem by signing into law SB 359 that requires schools to use more transparent methods in deciding which math courses students should take.

  Under SB 359, districts must analyze data to ensure correct placement of students of all races, ethnicities, genders and socioeconomic backgrounds. They must strictly monitor placements, and they must draft objective placement measures reflecting numerous criteria -- grades, diagnostic placement tests and statewide assessments.

  The Silicon Valley Education Foundation has long been at the forefront of the math misplacement issue since we experience the long-view result in our large tech community. We strongly supported SB 359 and its chief sponsor, Silicon Valley Community Foundation. In 2011, SVEF worked with the East Side Union High School District, one of Northern California's largest, to implement an equitable process that now places 85,000 students in appropriate math courses. Only 18 other districts in California have such placement procedures.

  Right now there is a crisis-level shortage of students, especially of color, pursuing STEM. SB 359 is a crucial move to change that, with far-reaching, positive implications for our kids, for workforce diversity and for the future of our economy.