Christmas in London … and Paris, too!
Forever Delightful by Rich Borell: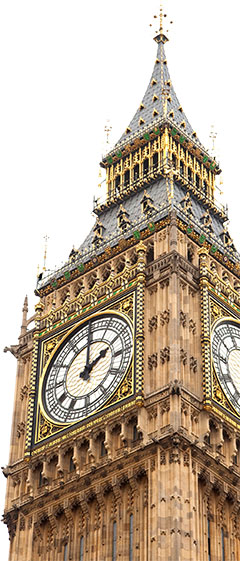 Hello Everyone,
  Ever think about having a jolly holiday in London, England - one of the most beautiful cites during Christmas time? We have … we just did it … and we loved it!
  Our trip starts Saturday, December 20th. It's going to be a pretty quick turnaround trip; just a week, which will also include a night in Paris.
  We'll be flying out of the Norman Mineta San Jose International Airport. We had already upgraded our tickets, but decided we wanted to live a little and had them upgraded yet again. This time, into business class. Booking through American Airlines directly, we were fortunate. It was a great price, only $499 per ticket.
  For those of you who travel a few times a year, here's a suggestion. Ever thought about getting approved by TSA? Yes, you need to fill out an application and have a personal interview (and write a check). But it was a pleasure. You might think it's worth it the first time you show your credentials … and are nicely directed through a separate line. This time, there's nothing to take off … shoes, belt, etc. Plus, instead of waiting in the lines, we were promptly on board and on our merry way.

  Saturday:
  We had a 12:55PM flight from San Jose to Dallas that was late in taking off. The pilot fortunately was able to make good timing. When we arrived in Dallas, there was still a plane at our gate. We waited for 10 minutes, and then they found us another gate so that we could de-plane. The only problem, though, there was no outside agent to assist, so we sat still yet for another 10 minutes. Some people were going to miss their connecting flights. We were very fortunate … we had another hour-plus as our flight to London was delayed.  
  On board once again, we fastened our seat belts - the champagne has been poured – and we toasted our trip ahead … on to London!

Sunday:
  We arrived in London about an hour late, which was fine. We didn't have a lot planned other than getting on the city tour bus. For our trip, we would be staying at the Marriott London Square, right near the world famous London Eye. This is our favorite place to stay when we visit London, one of our favorite cities in the world.
  Here's a few stops you may want to visit while on the city tour.
  • St. Paul's Cathedral
  • The world-famous London Bridge
  • London's number one attraction "The London Eye"
  • Buckingham Palace
  • Big Ben
  • Westminster Abbey
  • The Tower Bridge
  Monday:
  Today started with a complimentary breakfast at our hotel. We had a few hours before our tour was to begin, so we took a long walk along the River Thames enjoying some really beautiful sites. The holiday season is certainly in full swing as all the vendors were getting set up for the day.
  Today we had an afternoon tour planned at the Warner's Studio where the blockbuster film Harry Potter was filmed. If you're a Potter fan, as we are, this is a must when in the London area.
  The team behind the Warner Bros. Studio Tour London - The Making of Harry Potter wanted to preserve and showcase these iconic props, costumes and sets so that Harry Potter fans could experience the magic of filmmaking first-hand. Many of the original cast and crew returned to reassemble the sets and recorded their memories from filming, and on March 31st, 2012, the Studio Tour opened its doors.

  After a greeting in the Grand Hall, you have a self-guided tour seeing all of the sets and original outfits worn. On the set adjacent to the working film studios, where all eight Harry Potter films were made, the studio tour offers visitors the unique opportunity to explore two soundstages and a backlot filled with original sets, animatronic creatures and breath-taking special effects.
  Here's an interesting tidbit - The film studio where the Harry Potter film series was filmed was originally an old aircraft factory and runway where planes such as Mosquitos and Halifax Bombers were manufactured.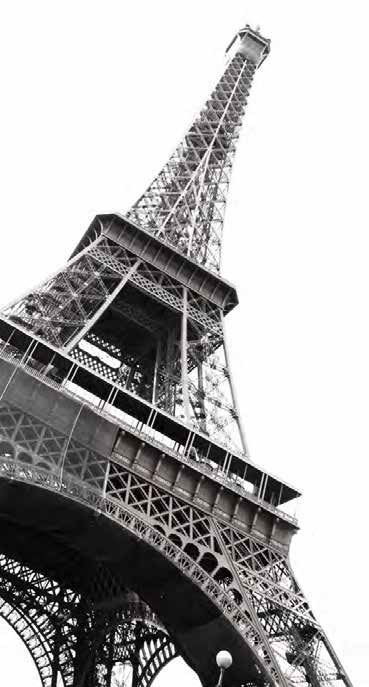 Tuesday:
  Today we again start with breakfast at the hotel. We've set up for an 8.30AM taxi pick-up to take us to the train station for our 10:25AM departure to Paris. A brief note about the taxi system in London: It seems only 30 percent accept credit cards … so, be sure to inquire when making your reservation … and have some cash (pounds) on you.
  It was a quick two hour journey through the English Tunnel to Paris. For those of you who may not like the thought of taking a train underwater, rest assured, it goes pretty fast. The tunnel at its lowest point is 250 feet deep and it only takes about twenty minutes from end to end. Also, the good news is, they don't even announce that you're going through it.
  We arrived in Paris around 2PM. Our accommodations were at the Paris Marriott Opera Ambassador Hotel. We didn't have a lot of time today, so we strolled the Avenue des Champs- Elysees, which is one of the main shopping streets in Paris. On one end of the street, it offers a nice view of the Arc de Triomphe; and, on the other end, it offers a nice view of the Place de La Concorde.
  This evening we had tickets to see the world famous cabaret Moulin Rouge.
  I assure you, visiting Paris can only be complete if you see a performance at the Moulin Rouge. The cabaret is spectacular - with excellent dancers in an array of stunning outfits. There are two shows offered - One which includes dinner & champagne (which I would recommend) and another show excluding dinner. Tickets can be expensive based on your seats … but most tickets do include a nice bottle of Champagne.

  Wednesday:
  Today we started out with a short walk to Starbucks for a lite breakfast. We had a private tour planned today to drive us through Paris. Although we've been to Paris previously, we wanted to capture more of the city. In our last trip we didn't have time to visit the Pere Lachaise, which is the largest cemetery in Paris and is actually located right in the middle of the city. Although there are many famous people interred at this cemetery, the reason for our visit was to view Jim Morrison's gravesite. We understood that there may be large crowds and also the site is regularly guarded; however, this day was neither.
  Our tour lasted about four hours with our driver taking us to the train station for our trip back to London.
  For some other site-seeing recommendations while in Paris, I can recommend the following:
  • The Louvre (I strongly recommend purchasing Fast Track tickets – lines can be rather long)
  • Versailles
  • Dinner at the Eiffel Tower
  • Notre Dame de Paris
  • Champs-Elysees
  • Disneyland Paris

  Thursday:
  For Christmas Day we had a 10 hour walking tour scheduled to start at 6AM. We arranged this several months in advance with our guide, Peter Berthoud. Peter is an excellent guideknowledgeable, perceptive and amusing. We met sharply at 6AM near the London Eye, along with 30 other people, who were also brave enough to get up this early morning in 35 degree weather … and it wasn't going to get much warmer as the day progressed.
  After meeting with Peter and his assistant, Lindsey, everyone was given a bag with lots of goodies to munch on during our tour.
  Despite the frigid cold weather, we really enjoyed it and found out lots of interesting facts and saw lots of interesting hidden bits of Soho and Picadilly. We also visited other interesting areas which we never would have known about. This is definitely the best time to see London; there were empty streets, it was if we had the city to ourselves. We found out things that you would never discover in a guide book. Peter has a very good knowledge of London. We saw many interesting historical sites, plus having all these tidbits being thrown in. We also enjoyed making a few stops at some nice coffee shops, that were thankfully open on Christmas Day, as well as having a delightful lunch at a local pub.
 
  Friday:
  Today we had an all day tour that would take us to Windsor Castle, Stonehenge, Salisbury and Bath. We were picked up at our hotel promptly at 8AM for our journey to our first stop … Windsor Castle.

  Windsor Castle:
  Built high above the River Thames, Windsor Castle has been the home to the Royal Family for the past 900 years and is still the official residence of the Queen. You will enjoy strolling through the castle grounds and the fourteenth century St. George's Chapel, the burial place of kings and queens, including Henry VIII and his third wife, Jane Seymour. The castle is usually closed for tours on the weekend since that is when the Royal Family stays.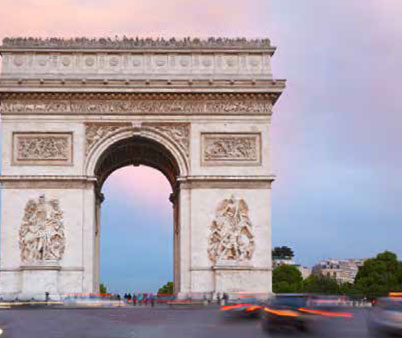 Salisbury:
  Salisbury is a cathedral city in Wiltshire, England, and the only city within the county. This is definitely a "countryside" city that has much history. Stonehenge: Clouded in mystery, this ancient stone circle is the most pre-historic site in England. Going beyond its archaeological and even astronomical role, it's a place of spiritual importance as early legends link it with Merlin and King Arthur, as it's still one of Europe's best known pre-historic monuments around. The stones are surrounded by several hundred burial mounds.    
  They have recently opened a fabulous, worldclass Visitor Centre that includes a museum with extraordinary exhibitions, along with a spacious shop and café.
  Our tour included lunch at the Antrobus Arms Hotel located a few miles from Stonehenge. This is a gorgeous boutique hotel featuring 20 individually styled en-suite rooms, one of which is the Beatles Suite, where the Fab 4 stayed while filming "Help" on Salisbury Plain.
 
  Bath:
  The final stop of the tour is the beautiful Georgian City of Bath. We had a walking tour of some of the finest architectural sights in Europe including Bath Abbey, the Royal Crecent, the Circus, Assembly Rooms and the famous Pulteney Bridge. These Roman Baths, built around thermal springs, have been supplying water for over 2,000 years.

  Saturday:
  Well, today it's back home with a flight to Dallas and then our connecting flight to the Bay Area, getting us in around 11PM.
  Spending the holiday in London, and Paris, was everything we thought it would be. Beautiful, interesting and most enjoyable. It was indeed delightful. Stay tuned as we look forward to sharing more trip tips with you during the New Year!