Always A Trip For The Ages ... Disneyworld
Story by Rich Borell,
CEO & Founder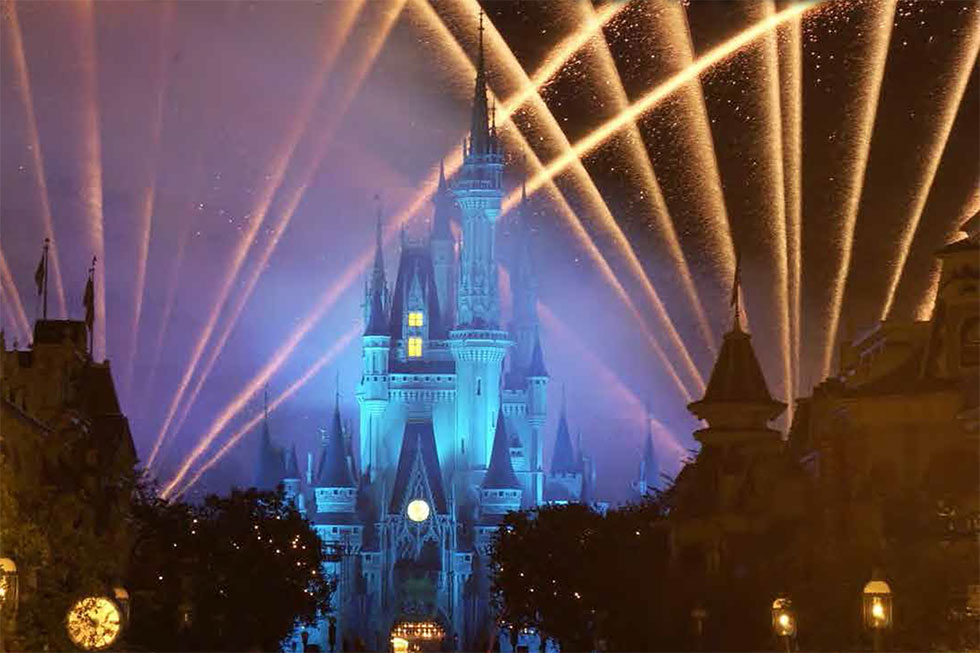 Recently, my wife and I decided to take a trip to Orlando, Florida, over the summer. We planned to spend a few days at each attraction: The Walt Disney World, Epcot Center, Universal Studios, Animal Kingdom, Disney Studios and Downtown Disney. We also included a day tour to the Kennedy Space Center.
 
  We planned our stay at the Waldorf Astoria for the week. Both the Waldorf and the Hilton Orlando are connected with a world-class convention center, creating a hip oasis in the middle of Orlando's Theme Park magic. Truly convenient, the hotels are located inside the Disneyworld gates.
  The name Waldorf Astoria is synonymous with luxury. If you have ever stayed at the Waldorf in New York, you will see that this Orlando property nicely brings together that New York style with the ever-delightful Floridian charm.
  Whether you stay there, or not, I encourage you to dine at its legendary restaurant, Bull & Bear. This restaurant is definitely the area's most popular go-to restaurant when it comes to fine dining. Along with this fabulous restaurant, be sure to also check out the spa, awardwinning designed golf course, state-of-the-art workout center … and our favorite: your own chic private cabana with a personal server.

  Before I go any further, I want to wholeheartedly thank the management for their wonderful hospitality. Here's the scoop on what I highly recommend: be sure to buy a planning app before you even arrive in Orlando to help you map out your day(s). Indeed, it's well worthwhile.
  Then, you can use the app on your phone, update wait times, re-optimize your schedule, etc. By having a plan, we were able to see every single attraction, including parades and fireworks. The longest we ever waited was 20 minutes. This was in the middle of the summer during peak days.

  The Magic Kingdom is a great place. This is a good combination of rides and, of course, you have to ride the coasters. The Castle draws everyone's attention – this is where they play shows with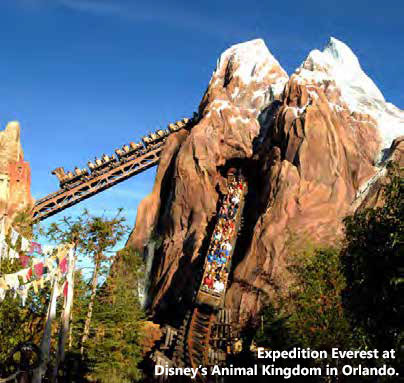 all the characters. Space Mountain is where you must go first. Get yourself a fast pass early before the lines are long.
  One of the four theme parks at the Walt Disney World Resort, Disney's Hollywood Studios, offers a behind-the-scenes look at Hollywood-style action with live shows, thrilling attractions, backstage tours and star-studded special events. Feel like the star in your own movie as you romp through the streets and sections of the park that blend together like a large, bustling movie set.  
  Immerse yourself in the glitz and glamour of the Hollywood heydays from the 1930s and 1940s, captured by the neon, chrome, art deco and modern architecture. Step into the action with exhilarating attractions and experiences inspired by television and silver screen favorites. Go center stage and into the spotlight with the American Idol Experience, stunt shows and more. Collect autographs and pose for photos at special events.

  Another cool ride is the Legend of Captain Jack Sparrow and, of course, the Rock n Roller Roller Coaster staring one of my favorites – Aerosmith. When it comes to rides, be sure to check out The Great Movie Ride, the 18-minute tour of some of Hollywood's most famous films.
  Then there's the 50's Prime Time Café, which is located at the Disney Hollywood Studios. Bring your appetite and your sense of humor. The theme is Mom's kitchen circa 1955. There are TV's throughout the restaurant showing black and white sitcoms, from "Father Knows Best" to the original "Mickey Mouse Club". You can't help but smile when you see these blasts from the past.

  Everyone is "family". Your server will introduce you to your "cousins" while giving you warnings to keep your elbows off the table and remind you to eat your vegetables. It's all in good fun and adds to the unique experience. There are a lot of 50's knick-knacks and the dessert menu is on a View master!
  For people who have never been here before and who love animals, this is an ultimate great place to visit. We loved the safari ride and the different animals from all around the world that they had. The only downside is that it's so far away from all the other parks. However, this park is still worth checking out, if you are here.
 
Disney gives you a unique look at nature and animals through Disney's Animal Kingdom. Enjoy yourself and take your time in the Animal Kingdom. If you have time to spend extra days at any of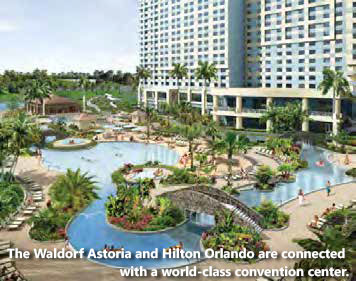 the parks, I would recommend doing this park and the Magic Kingdom for more than one day. I would recommend going to the park early or late afternoon. If you are staying at a resort, take advantage of "Extra Magic Hours."
  When you enter the Animal Kingdom, you will walk through what is called "The Oasis", with animal exhibits, exotic plants, jungle habitat etc.- all of which is really cool. This park is divided into five parts: Discovery Island, Camp Minnie, Camp Mickey, Africa and Rafiki's Planet.
 
Outside of the Animal Kingdom, I can recommend the Rainforest Café. Dinner was great; so, too, was the service. It was impeccable and you can also get in some shopping.
  This park is fun and there is a lot to do. You can visit the world in less than a day … and the fireworks at night are amazing. From the food to the gift shops, you will have a blast. We were on the go all day and crammed just about everything in! The Future World was great, a few nice little attractions there. I really enjoyed the greenhouse … which is about one living with the land. I had read about 'Soarin' and was eager to see what this was. It was excellent.
  The more popular rides, such as Soarin and Test Track, have long waits. It would be a good idea to get a fast pass for these, unless you don't mind waiting an hour or more.
  Epcot Center, the world showcase, was brilliant! It was much better than what I thought it would be. It's very well done. We really enjoyed going from place to place, different attractions from around the world. There are different shows going on during the day that are very interesting.
  The fireworks/ lights illumination, which start around 9pm, were truly amazing! It's very well done. We also had a wonderful time eating at Les Chefs de France. Of course, always remember to make a reservation here 2-3 months before you go. But, hey, it's in Disney, what can you expect? This is one of Epcot's overlooked gems. Many of the tables overlook the 'streets' of France and give you a bird's eye view of the comings and goings while you enjoy your delicious meal. The tables are covered in crisp white linens, the interior is light and airy and the service is always top notch.
 
  I'm going to first talk about the ambiance. It really does make you feel like you're dining at some French bistro in Paris. The wait staff is from France, with the accent, and they would speak with you in fluent French if you were to ask them to. When we first arrived, our server brought us French baguettes, and it was really good. Indeed, it was warm, crisp, but soft and fluffy inside. Then I ordered the Salmon dish (with red pepper sauce and chive mashed potato) - it was delicious. The fish was cooked to perfection … I was a real big fan of sauce. It had this light, tangy and tomato-based taste to it and it complemented everything very well.
  After being out in the heat and crowds for a few hours, this restaurant in the French section of Epcot was a welcome respite. We were seated promptly, and the service was spot on from the moment we arrived throughout. We could not have enjoyed this experience more.
  Downtown Disney, originally the Lake Buena Vista Shopping Village, is an outdoor shopping, dining, and entertainment complex at the Walt Disney World Resort. This 120 acre shopping, dining, and entertainment complex is loaded with great things to do, and consume, if you'd like to spend a day away from the parks. Parking is free here.
  Downtown Disney is awesome. This place is what I call a mall outside. It has shopping, dining, and attractions - and you can spend a day here by itself. You must stop here even if you are not going to Disney. There are shows and many places to eat. My favorite part besides the giant pin trader's tent was the candy store. Who doesn't love candy? You must stop by Downtown Disney. 
  There are three main areas here. Marketplace (East Side), Pleasure Island and West Side. Market Place (or East Side), Ghirardelli Ice Cream and Chocolate Shop, Planet Hollywood - Reservations are highly recommended.
 
  Rides are totally awesome. Shopping and food and beverage are nice. Rides not to miss: Harry Potter's Forbidden Journey, Spider-Man, Poseidon, Popeye (water ride), and Simpson's. I'm not into roller coaster rides, but they have several. Also most rides are 4D with special effects … and you also get sprayed with water.
  What an amazing park; from the moment you drive up to the park, you tingle, Rip ride rock it (AMAZING), Shrek, Mummy Returns, Simpsons are all great, but TRANSFORMERS is awesome (as the Americans would say), great shows throughout the day, must stay for the show at night - my advice buy a unlimited fast pass for both parks. If you are disciplined, you will ride them all over and over.
  The Kennedy Space Center is a must-see attraction if you are visiting the Orlando area. It's about a two hour drive. We were very fortune to attend a lecture by Astronaut Sam Durrance, who flew on many Space Shuttle missions.
  There are two museums there - including one that houses the actual Atlantis that went to space - with lots of information to educate you on the space program. There are two IMAX movies that will take you back into history. Be sure to make the Atlantis exhibition part of your plans.
  The gift shop will have a lot of cool stuff – plus, lots of good places to eat. I also want to extend my thanks to the management at the Kennedy Space Center for making our visit such an enjoyable and memorable one.