A SV Talk With Steve Bono, Former UCLA and SF 49er QB Great and Now Successful Wealth Management Strategist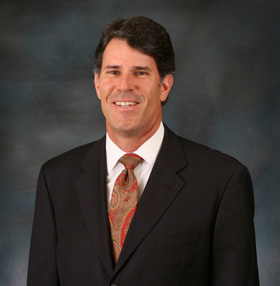 SVT: Where are you working now and what do you do?
SB: I work with Constellation Wealth Advisors, an independent multi-family investment office.
SVT: How did you go from QB for UCLA and the 49ers to a successful career of helping others in finance?
SB: This is something that I always wanted to do and I used several off-seasons during my career to participate in internships in the financial world. I have been in the business for 12 years now.
SVT: What do you enjoy most about your work?
SB: I enjoy the people and the satisfaction that I receive for helping my clients. As an independent firm our priorities are aligned with our clients.
SVT: What are some of your proudest accomplishments?
SB: Watching and helping my two children grow to be hardworking, compassionate, respectful young adults.
SVT: What do you think are the greatest concerns facing people about their finances and future
SB: The greatest concern is uncertainty! That can be minimized some by: being diversified, investing for the long term (not trying to time the market), and knowing your advisor has your best interest first.
SVT: What do you like to recommend for people in general and also those aspiring to a career in business and financial services?
SB: This is dependent upon many factors (i.e., age, spending, risk tolerance, etc.) that have to be considered in order to put a financial plan in place. The financial services business has changed drastically in the past 5 years and more young, smart, ethical folks should consider this career.
Steve joined Constellation Wealth Advisors LLC in 2009 with a focus on business development. He has over 10 years of experience in financial services most recently in the venture services arm of the Investment Banking Division at ThinkEquity Partners. In that role, he focused on marketing to the venture capital community as well as assisting in raising money for both public and private companies. His prior experience includes serving as Vice President in Bank of America's Private Bank and as a consultant with Champion Ventures, a venture capital fund of funds.
He is popularly known for his career as an NFL quarterback. Of his 15 years in the league, Steve played five seasons for the San Francisco 49ers and has one Super Bowl ring to his credit. The culmination of his career came in 1995 when he was named to the AFC Pro Bowl team for leading the Kansas City Chiefs to a 13-3 record and a division title.
Steve graduated from UCLA with a Bachelor of Arts degree majoring in Sociology with a minor in Business.
Steve lives with his wife and their two children in Palo Alto.