Meet Tim Ritchie
I recently had the great pleasure of meeting and talking with Tim Ritchie, President of The Tech Museum of Innovation in downtown San Jose.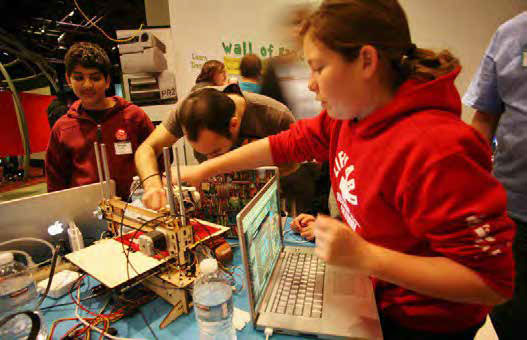 My conversation with Tim, who arrived at The Tech in October 2011, was so insightful and inspiring. Technology is in many ways determining our world's present and our future. All ages, especially the young, need to be able to grasp it, and to find confidence in it.

The Tech welcomes 400,000 to 500,000 visitors a year. Its mission is "to inspire the innovator in everyone," and, as Tim says, it's not so much a museum as an experience.

The Tech also houses the Hackworth IMAX Dome Theater, an absolutely stunning experience that attracts an additional 150,000 visitors a year. It is the largest IMAX Dome screen in the West, and it's such a different experience than a flat screen. If you have seen a film here, you know. If you haven't, you really should. It's that great.

How did The Tech begin? More than 30 years ago, a group of women from the Junior League of Palo Alto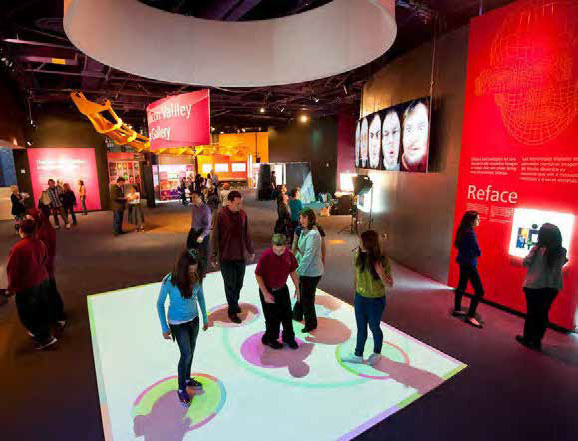 wanted to create a science center. They breathed life into this by making a few key calls, including to Bob Noyce (co-founder of Intel), who responded: "Let's get this thing going." He called Bill Hewlett and David Packard, and they responded: "Let's make this happen." And Gordon Moore (Intel), too. Quite the Who's Who of Silicon Valley.

The first Tech Challenge design and engineering competition took place in 1988. The idea was for students to discover their inner innovator, to gain confidence, and to be inspired by this grand experience. The participants learn as much about themselves as they do about the world.

The competition started where The Tech offices are now, next to the Civic Center in downtown San Jose. Then, the beautiful building housing the museum opened in 1998. Palo Alto, Mountain View, Sunnyvale had all wanted it. But it was the City of San Jose that became the champion of this cause. No one wanted this more than San Jose, and no one more than its mayor at the time, Tom McEnery.

Tim Ritchie was born and raised in Louisville. He earned his bachelor's degree from Davidson College in North Carolina, his law degree from Duke Law School, and his master's degree in public administration from Harvard University.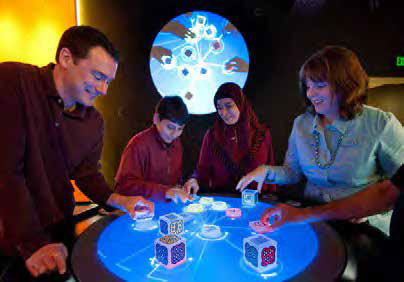 Was there something in particular that inspired Tim early on? The answer is a definite yes, and it was as early as the eighth grade. Tim read a book that truly inspired him and influenced his life: How To Start Your Own School and Why You Need To Start One. It was about learning and society. "I knew how much I loved learning," he said. "The premise being: How institutions of learning can and do make a difference … and, if and how we can master it, this is vital for a better world."

Throughout Tim's career, his love and appreciation of learning, serving others and making a difference for society became very apparent. From 1998 to 2002, Tim, a lawyer at the time, felt there was a different course meant for him to make a more significant difference. At that time, he had been doing volunteer work in Birmingham, Ala. It was impactful and he was enjoying it. His greatest ambition and love was to help people toward imagination and success.

Tim said many people inspired him along the way, in particular his father, who was entrepreneurial and never afraid of taking a risk. That confidence to think big and try and try again would become important in Tim's way of thinking about possibility. And his father volunteered, helping those in poverty. This would influence Tim as well.

By 2004, Tim was running the McWane Science Center in Birmingham. It was this experience at McWane, as well as his outstanding previous professional experience in law, community development, education, finding solutions and community leadership that prepared him very well for what soon would be his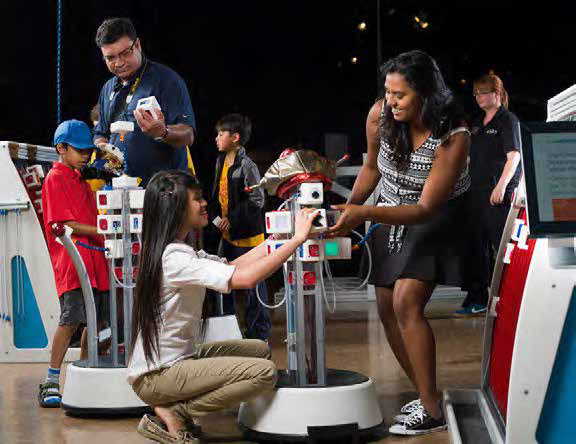 calling at The Tech.

As Tim puts it, "I have a good sense for what 'there' looks like, what success looks like, and how to get 'there'. The definition of success and good leadership is how to move institutions from 'here' to 'there.'" Indeed, it's essential for the direction of The Tech in the 21st Century.

"At The Tech, the students are greeted as our treasured guests. We believe there's a light bulb within each and every one. When we see that light bulb turn on, there's hope. The key is keeping that light on."

"Students need a safety net to fail. They also need an 'I want to.' I want this so badly that I'll stick with it to the end. Here at The Tech, it's safe to fail, and we instill the wanting. Enter the confidence, the encouragement, the 'it's OK,' the perseverance, the want to keep on going. Yes - I want to. It's safe to. And I can do it. Indeed, it's all enriching."

Is there a book that stands out that Tim would highly recommend? "Yes, there is. The Boy Who Harnessed The Wind is a great book, one I feel everyone should read. It's an inspirational true story of how one boy's idea improved the lives of everyone in his community including himself-harnessing technology to make the world a better place."

"There are challenges we face, and we need to find solutions. Technology is really a means to an end, a way to solve problems. There has to be a better way, which means we have to find a way to figure these things out. Such solutions will come from technology. We are in trouble if we do not find technological answers to the problems we face."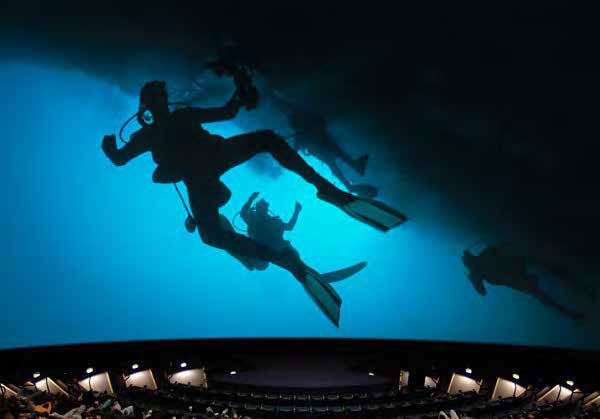 Tim is also a big champion of finding ways to ensure more women are engaged in science, technology, engineering, and mathematics (STEM). Numbers are rising for women in technology and science, but not as much as they are in law and medicine. Tim added that high-tech companies are enthusiastic and supportive of this effort as well. This year's Tech Challenge program had more than 2,000 participants, and more than 40 percent were girls. "We are very excited about the program and we want to make it more accessible for more students wanting to participate."

The open-ended, design-challenge experience in The Tech Challenge is evident on the museum floor, too. Social Robots, on The Tech's lower level, allows visitors to design and build their own robot. It's not the kind of experience you can skim through; it takes time, and that helps develop confidence and encourage perseverance.

The Tech is in the middle of a $50 million capital campaign to revitalize the entire museum including exhibits and educational programs. As part of that, Tim is aiming to raise $3 million to convert the IMAX Dome Theater to a digital format so that The Tech can expand its educational capabilities.

"The Tech is not a museum. It's an experience," Tim said. "People need to come and experience it." With Tim Ritchie at the helm, it's a VERY special experience, getting better and better all the time as a model for our children, our community and our society to learn, grow and become the best they can be.