Famous People from San Francisco
When discussing famous people from San Francisco, probably the first person who comes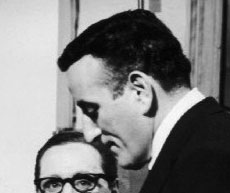 to mind is Anthony Dominick Benedetto, or Tony Bennett as he is better known, who allegedly 'left his heart in San Francisco', in 1962, when he sang that most famous tune. The 86 year-old singer, who has won 17 Grammy Awards and sold over 50 million records worldwide, is still immensely popular and active in the entertainment industry … and his great song is often heard, and thoroughly enjoyed with Giants victories, at AT&T Ballpark.


If your taste runs more to the silver screen, the multitalented actor, producer, director,
and former Mayor of Carmel, California, Clint Eastwood, was born in San Francisco back in 1930. Though Eastwood starred in some popular 'spaghetti westerns', he is probably best known for his portrayal of 'Dirty Harry' Callahan, a role which gave him not only worldwide fame, but a warm place in the hearts of the entire police sub-culture. In 1996 and 2004, Clint Eastwood took Academy Awards for both Best Director and Best Picture for his films "Unforgiven" and "Million Dollar Baby", respectively.


And, of course, there is U.S. Senator Dianne Feinstein, who was born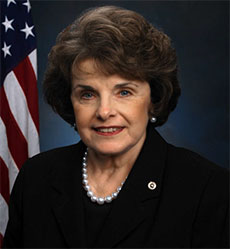 in San Francisco in 1933. She graduated from Stanford - after winning her election for Student Body Vice-President – which helped inspire her storied road of dedication to Public Service that was to come. She became the first woman President of the San Francisco Board of Supervisors and then became the first woman Mayor of San Francisco. In 1992, she and Barbara Boxer both won their elections and became the first women U.S. Senators in California. Since then, Senator Feinstein has been re-elected four times. This last election, in 2012, she received more popular votes than anyone in U.S. Senatorial Election history – with 7.75 million votes.