Daniel Lurie: A Man Who's Wearing Two Hats & Making a Super Difference for Our Greater Community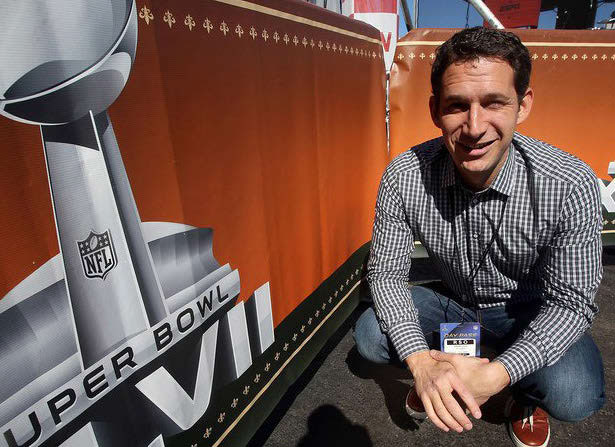 Isat down recently with Daniel Lurie, the CEO of Tipping Point Community. Before our meeting, I read and learned everything I could about him. Such a great story. I knew that there would be so much, and all of it fascinating.

Where to begin? … Where to end? … There is no end … thoughts I had and said out loud. To which, Daniel simply smiled and said (right on cue): "It's only just the beginning!"

That's it. That's the story! All of this is just the beginning. Great leadership and, as a result, a lot to be excited about and also very proud of. A community effort based on such inspiration and talent.

What Daniel Lurie has done and is doing, is of epic proportions and, yet, humbly, not at all for fanfare or limelight. Daniel Lurie is only 36 years old. He has done so much, and in such a short amount of time, is making a huge difference for our community - that is immeasurable, already legendary, and "just getting started".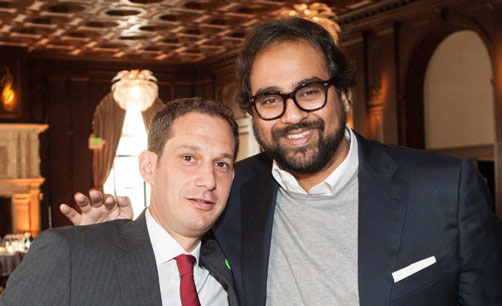 Daniel Lurie was born in San Francisco, the son of Rabbi Brian Lurie and the step-son of Peter Haas. Daniel grew up knowing very well the meaning of philanthropy and making a difference in people's lives. He attended Town School for Boys and then University High School in San Francisco before attending Duke University. Upon graduating, Daniel was set on a course of wanting to make a difference. He found himself working for Bill Bradley, who at the time, was campaigning for President.

From there, Daniel moved to New York City and from 2001 to 2003, his job there would undeniably impact his career, his life and his community – back East and then out West. Daniel worked for the Robin Hood Foundation, considered THE MODEL for philanthropic community good will. The Board members are successful people, who want to help fight poverty and homelessness. Their support alone keeps the organization 100% self-sustained. Everything raised goes directly to help non-profit agencies. The Robin Hood Foundation was just featured again on 60 Minutes. Last year's Benefit brought in $57 million. That's great! … and, yet, the announcement was made that this year's Benefit surpassed that ... it brought in an extraordinary $81 million!


Daniel loved this concept and wanted to bring it home - to the San Francisco Bay Area. He was advised that it wouldn't work, that New York has much more wealth, and that it would lack for financial support here.

Daniel was determined to take the challenge. He enrolled 2003-2005 to get his MPP at the Goldman School of Public Policy at UC Berkeley – his thesis was to develop the Business Plan for a Robin Hood model – West Coast version. Thus, Tipping Point Community was born. Daniel was 27/28 years old when he started Tipping Point Community. The four people who were instrumental in the starting of this venture with him, who became the first Board Members, are Ronnie Lott, Katie Schwab Paige and Chris James. Since then, in just a few short years, Tipping Point has raised more than $65 million for local non-profits to help fight poverty and homelessness. And, true, it's only just the beginning!

It should come as no surprise that Daniel and Jed York, the 32-year old CEO of the San Francisco 49ers met and have become best of friends. Daniel and Jed are similar: both are extremely bright, both have great business acumen, and both have great hearts. They are products of a wonderful upbringing and share a deep personal commitment to philanthropy and community. If you are looking for a positive story – both positive role models and positive directions - it doesn't get any better than this. No coincidence, then, that Jed is on Daniel's board of directors at Tipping Point Community, where he is one of a number of great people working to make great things happen for the betterment of our community.

Such meaning - Here in the Bay Area, we look around today and we see a lot of affluence. Yet, there is plenty otherwise that should be a cause for great concern. Despite all the success, poverty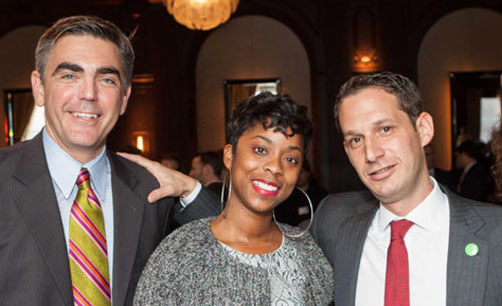 and homeless has never been higher. More than 1.3 million people living here in the Bay Area are too poor to meet their basic needs. Two-thirds of lowincome minority students drop out of high school in some of our Bay Area neighborhoods. What does that mean for these youth, their families and also our community?

Tipping Point is set up to help in four distinct areas: education, housing, employment and family wellness. Its leadership and assistance in helping local non-profits is making a big difference. What is very exciting and encouraging is that we are seeing great support from community leaders and companies coming forward, stepping up and generating assistance, making a big difference in many of these very areas, where they can. And with this leadership, this wonderful team effort, this support thankfully keeps growing.

A little more than two years ago, Daniel got a phone call from San Francisco Mayor Ed Lee and his Chief of Staff. It turns out that Jed York had spoken with the Mayor and specifically recommended to the Mayor that Daniel lead the effort and be the Chairman of what would become the San Francisco Bay Area Super Bowl L Bid Committee.

Daniel had only one response and it was: "Yes!" (He said, at first he felt humbled and overwhelmed with what he was being asked to do. Then again, it was the Mayor asking, and Daniel said he felt that there was only one right answer). And what was to become one big joint effort began immediately. From the start, it was a lot of diligent hard work – almost a year, in fact - before the actual, allimportant pitch would be made.

I asked Daniel what the step-by-step process was – it was both interesting and fascinating. So much was riding on the outcome. Daniel's thought was that in representing the San Francisco Bay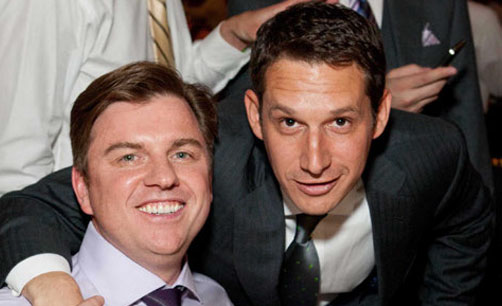 Area and Silicon Valley, it should portray the very best of what our region has to offer. Initially, the fear was that there would be competition and discord among the various cities; instead, the very opposite happened. Never before has our community come together as it has with this joint effort. The various cities, and companies, and leaders – everyone - all came together and contributed as a team, like never before. It was amazing and refreshing - and the presentation itself was an awesome, Dream Team experience.

Steve Young said it best: "The Greater Bay Area has it all: the wonderful hotels and restaurants and weather – we just didn't have the stadium. Now, with a $1.2 billion state-of-the-art stadium, it is what the NFL was hoping for. Super Bowl L, the 50th Anniversary, the San Francisco Bay Area … it was the desire of everyone that this be by far the best ever!"

The presentation? It was amazing. Imagine you're the owner of your NFL team and the proposal comes to you, by FedEx. What is this? You open it up and it's not pages and pages to read; instead, it's a beautiful white box. You open it up, and it's a … it's an iPad? Yes, Apple (Laurene Powell Jobs herself being on the committee), donated the iPads! It turns on and opens up with a beautiful multi-media presentation – with a gorgeous Levi's Stadium rendition … and a magnificent travel show that is the Bay Area … narrated by none other than Eric Schmidt of Google. It was indeed impressive.

Then, two weeks later, came the actual inperson presentation. Fifteen minutes in front of the 32 team owners and their three assistants each. There were nearly 125-150 people in all to hear the presentation. Everything was riding on these 15 minutes. The other two teams making presentations were Miami and Houston. It was held in a Boston Hotel Ballroom. Daniel led the four member team representing the San Francisco Bay Area.

"Miami was up first, then the San Francisco Bay Area, followed by Houston. When it was our turn, it was just us doing the talking. 'You now have 15 minutes. You're on the clock'. There was the pressure, yes, and, yet, we felt like we were well-prepared. It was a great Team effort getting us ready for this moment."

When Daniel made the presentation, the room was totally still. When the presentation was over; any questions? None. No one said a thing. That was it.

They were taken back to their "hotel war room" and instructed to wait. Fifteen minutes went by, and then they would hear, like the rest of the country did, on ESPN. There he was, Commissioner Roger Goodell from the same Hotel Ballroom: "We heard: Super Bowl L … and Congratulations to the San Francisco Bay Area!" It felt like they had just won the Super Bowl! In essence, they just did!

What does this all mean? This is by far the biggest event and revenue generator here ever – nothing else comes close. The Super Bowl two-week period of activities will be something for everyone – and all encompassing, affecting much of the greater Bay Area. In revenue alone, it could easily mean hundreds of millions of dollars generated into the local economy. The goal is to have this be the most favorable experience imaginable and, if so, it could be placed in a rotation to be here every few years. And why not? Who would not love coming here – for this? The Super Bowl – the ultimate party!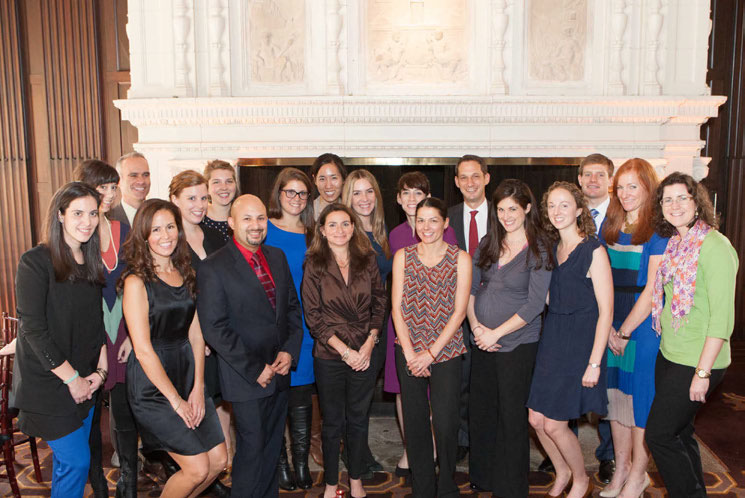 Daniel's face especially lit up when we talked about "philanthropy" being attached to this. As never before, this time 25% of the revenue will be designated to local non-profits to help fight local poverty. Already $30 million in revenue has been brought in, so that's $7.5 million already designated to local charities. Before it was on average $2 million each year total. Indianapolis then raised $10 million to fight cancer. This time, our Super Bowl L Committee' desire is a significant difference in revenue, generosity, and helping our Community … setting what everyone hopes will be a new precedent.

There is a lot of work being done, in the areas such as security and transportation, and the good news is they are continually working on these things and have a good two years more to get ready.

Indeed, Daniel Lurie is wearing two hats, one as the CEO of Tipping Point Community and the other as Chairman of the San Francisco Bay Area Super Bowl L Committee. I called Jed York's article: "Meet Jed York - Born To Make Good Things Happen". I can say the same about Daniel Lurie. Both men are certainly making good things happen here for our San Francisco Bay Area.

Daniel has been and is unifying people like we have never seen before. People active in areas such as philanthropy and sports are coming together and it's refreshing and exciting – and certainly making a difference.

How much difference can one person make? It is plentiful and we are all very grateful for Daniel Lurie and Tipping Point Community and now also Super Bowl L. Plus, everyone who has been and is part of these teams – it is all a job so very well done. Think of it, especially when advised "it would never work here." I am so glad Daniel didn't listen – and has instead responded with such great leadership and vision. And, the real good news – it's only just the beginning!