History of The Presidio of San Francisco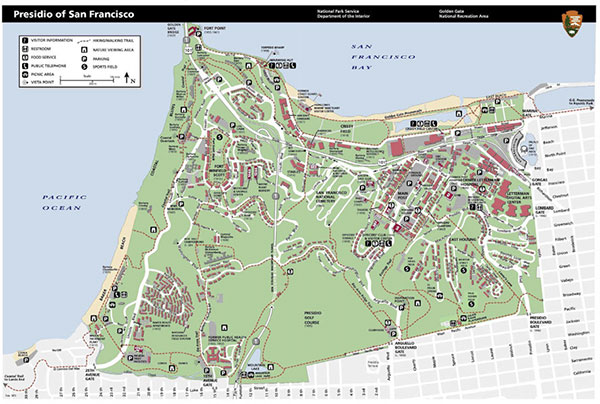 The Presidio is a former military outpost located in San Francisco. The land the Presidio stands on was inhabited by Native Americans of the Ohlone-Costanoan tribe for thousands of years. In 1776, Spanish forces built a fort made out of adobe here and named it the Presidio. Between 1776 and 1821, the Spanish military used this outpost to guard the harbor and prevent other settlers from using its resources. The soldiers' families lived there too, and they spent much of their time farming the surrounding land.

An 1812 earthquake damaged the Presidio, but shortly thereafter it was not only rebuilt but expanded. When Mexico announced, in 1812, that it was seceding from the Spanish Empire to become an independent nation, the Presidio switched from being a Spanish fort to a Mexican fort. However, all of the Spanish soldiers who were stationed there simply stayed put. Instead of being Spanish soldiers, they were now Mexican soldiers.

The Presidio lost most of its soldiers, however, when General Mariano Vallejo of Mexico decided, in 1835, to move them north to Sonoma. One soldier was left behind just to watch over the Presidio. During the Mexican War, a volunteer regiment from New York took over the fortress in 1846; by that time it was falling apart.

From that point on, the U.S. Army worked to expand the Presidio, bringing in cannons and adding Letterman Hospital, Crissy Army Air Field, and several more state-of-the-art facilities. In the late 1800's, they also planted trees on surrounding hills to reduce wind. The American soldiers stationed at the Presidio fought Indian warriors and helped supply troops who went on to establish outposts throughout the Pacific Islands.

In 1994, the Army no longer needed the Presidio, and it became a tourist attraction run by the National Park Service.