Steve Martin & Martin Short An Evening You Will Forget The Rest Of Your Life With The Steep Canyon Rangers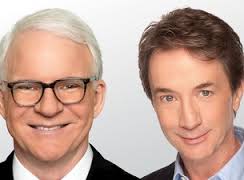 A few years ago, my wife and I took a half day off to make the drive to Thunder Valley Resort Casino to see Grand Funk Railroad and Foreigner in concert.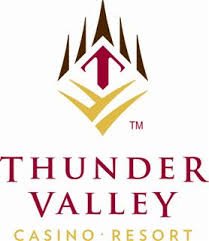 We had dinner reservations at their "High Steaks" restaurant.  However, traffic was so bad; it took us over 5 hours to make the drive.  Of course we had to cancel our dinner reservation and showed up 10 minutes prior to the concert.  I said I'd never do that on a Friday again.

As they say, never say never … once again, we made reservations at the High Steak Restaurant with the Steve Martin & Martin Short performance to follow.  Yes, once again, the drive took over 5 hours and we needed to cancel our dinner reservations.  You don't have to tell me three times!

On with the show … needless to say Steve Martin and Martin Short are nostalgic comedy legends in their own right.  Let's start out with a little history of both of them.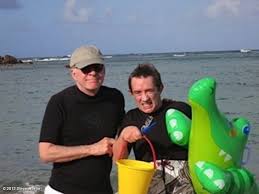 Steve Martin began his career early on as part of the Smothers Brothers Comedy Hour in the late sixties.  He later went on to win his first Emmy Award for Outstanding Writingin Comedy.  Later on Martin appeared on Saturday Night Live along with many appearances on the Johnny Carson show.  Some of his most memorable films include, Planes, Trains and Automobiles, Parenthood and of course Father of the Bride.

Martin Short also started out on Saturday Night Live.  Some of his most notable characters were, Lawyer Nathan thrum and songwriter Irving Cohen.  Of course some of his files included one with Martin, like Three Amigos along with Pure Luck, also Father of the Bride and most recently Frankenweenie in 2012.

Of course, neither of them really need to tour for any other reason than they enjoy their company and they want to. The stage was their personal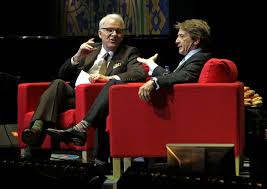 playhouse. It was mix of talk show, comedy, and music –basically, whatever they wanted to do they did it and did it very well.

The night began with a stand-up duet in which the duo traded Hollywood compliments and insults of each other. Martin took several jabs at Short's height and spotty career, while Short, 65, commented on the 69-year-old Martin's age ("looking 70 since you were 30") quoting Short … "You look like a coloring book page that hasn't been colored yet."

This evening was about two of the three stars of Three Amigos, taking the stage.  They have very different styles of comedy and performance. Martin is a dry and witty … Short is a ham.  He's always jumping into some character or voice, always playing to the crowd.


During the evening while Martin & Short stepped off stage as the big screen played dozens of familiar clips from moves and television of the two entertainers.  The audience was in stiches … especially the clips of Saturday Night Live.

Next up, Steve Martin came out to perform with his band … The Steep Canyon Rangers.  Steve Martin can play a killer banjo and if you like bluegrass music, you probably won't want to miss him if he comes around this way again.

The night ended with not one but two standing ovations for the entertainers.  Perhaps not only of the performance that night … but more about what these two great entertainers have done in the careers. Two very funny guys who still enjoy doing what they do best.

Cheers!
Rich Borell
Founder & Publisher