Plug and Play Insurance Unveils First Startup Batch
23 Startups Have Been Hand-Picked by The Largest Insurance Corporations

SUNNYVALE, Calif., Sept. 27, 2016 /PRNewswire/ --With the rapid growth of Insurtech, Plug and Play Insurance has selected the top 23 startups to join their Innovation Platform. According to PwC, 74% of insurance companies believe some part of their business is at risk of being disrupted.

The 12-week program connects startups to some of world's largest insurance corporations. The official partners include Admiral Group, Aviva, Compare.com, Farmers Insurance, HDI, Maiden Re, Markel, Munich Re, Nationwide, Pronto Insurance, SOMPO Digital Lab, Talanx, The Hartford, Travelers, and USAA.

Plug and Play's venture arm initially looked at over 800 startups and narrowed that list down in collaboration with participating corporate partners. The remaining 33 startups attended Selection Day where they pitched their ideas in-person. Out of those finalists, 23 have been hand-picked to join the program for business development and the possibility of pilots, POCs, or strategic funding.

"Munich Re is proud to be the founding partner that helped create the first, highly successful insurance innovation platform in Silicon Valley.  We are extremely pleased with the caliber of insurtech startups Plug and Play has sourced and signed up, and look forward to working with them as part of this prestigious program," says Robert Mozeika, Executive Innovation Strategy at Munich Re in Silicon Valley.

"Starting a program with 23 of the best Insurtech startups changing the industry is a great step forward for our innovation strategy," says Ali Safavi, Director of Plug and Play Insurance. "Having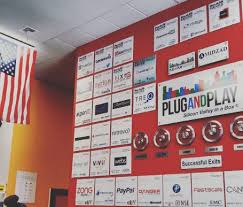 many major insurance partners and experts involved in the program distinguishes our selection process and leads to a comprehensive investment method for us."

Batch One includes the following startups:

Amodo connects insurers with the new generation of customers.

BetterView provides insurance companies with robust building and property data, powered by drones.

ClientDesk is a white-labelled consumer facing platform that helps agencies, agency-based insurers, and direct writers digitize their client experience and internal operations using web and mobile technologies.

Cover is a mobile insurance application that takes in a verified ID and a picture of property to bind insurance. They receive requests for car, home, jewelry, electronics, and pet coverage from throughout the US and Canada.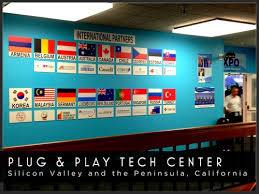 Cytora generates loss data from unstructured web text to help companies identify, quantify and price risk. Their data enables insurers to improve risk selection and pricing at the point of underwriting across perils such as supply chain disruption, fire and data breach.

DigitalGenius Human+AI™ Customer Service Platform brings practical applications of deep learning and artificial intelligence into customer service operations of leading companies.

Driveway smartphone telematics helps ordinary drivers become safer drivers and helps insurers find and reward them.

Dropin is On-Demand Live Video Platform for Policy Underwriting, Claims, and Retention.

Enigma lets you process and draw insights from encrypted data without decrypting it, by leveraging blockchain technology and other cryptographic techniques.

Inbenta is an AI-powered intelligent search and chat for omnichannel support and eCommerce.

Isaac Re is a marketplace for for insurance risks. These risks are uncorrelated with other financial markets, and offer superior risk-adjusted returns.
Livegenic is a real-time video platform for insurance that connects every part of the claims ecosystem to streamline loss documentation from the field.
NAUTO is an autonomous vehicle system -- uses hardware, a smart cloud and network to give insurers a true view of every driver: saving time and money while empowering insurers to develop enhanced services for long-lasting customer relationships.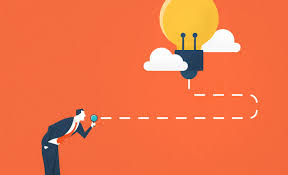 Omniscience provides underwriting automation and risk intelligence via distribution of complex machine learning algorithms and alternate data sources.

Rainvow builds and maintains a contract on the Ethereum blockchain to power parametric insurance for underwriters.

RiskGenius helps insurance professionals review policies faster with machine learning.

Safesite platform generates a real time risk profile for customers in high risk environments. Granular field, IoT and Wearable data is aggregated to facilitate compliance, reduce injury rates and provide the workers compensation industry with deep customer insight.
Slice Labs is an insurtech startup launching the world's first on-demand insurance platform for the on-demand economy.



splitsecnd is a simple vehicle plug-in that combines two-way emergency communication, crash response and GPS capabilities into one compact device, designed to work in any vehicle no matter the make, model or year.

Sureify's Lifetime Platform gives insurance companies powerful digital engagement tools needed to transform the insurer-policyholder relationship and usher in insurance 2.0.

Vivametrica's predictive wearable data analytics provides personalized health risk assessments for insurance underwriting, organizational wellness and precision health management.