Meet Anthony Hsia Executive Chef, Fairmont San Jose
SVL: Where did you grow up, where did you go to school and what did you study?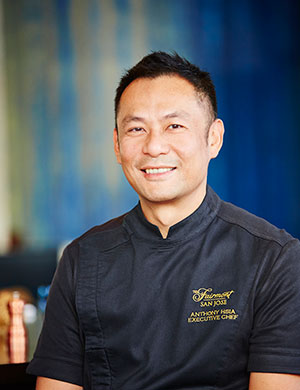 AH: I grew up all over the globe due to my father's job. During my formative years, I attended international schools and during college I studied Political Science, which I quickly found out was not the path for me. I then enrolled in and completed a culinary apprenticeship at the Federazione di Culinario in Milan, Italy.

SVL: Who or what inspired you to become a chef and when?
AH: My career as a chef began a bit by accident. One day I went to dinner at a friend's restaurant in Germany and one of his chefs walked out of the kitchen. My friend told me what happened and I offered to help as best I could. I left my plate of food on the table and dove into the kitchen, having never set foot in one before, and found my home. I've spent more than twenty years since living out my passion.

SVL: How long have you been the Executive Chef at Fairmont San Jose?
AH: I have been Executive Chef at Fairmont San Jose since October of 2014 and have lived in San Jose for about 5 years.

SVL: What do you love most about what you do?
AH: San Jose is so diverse in culture and surrounded by the rich bounty of Northern and Central California. I love incorporating these aspects into my culinary approach and creating dishes that appeal to the diverse tastes and flavors of the region.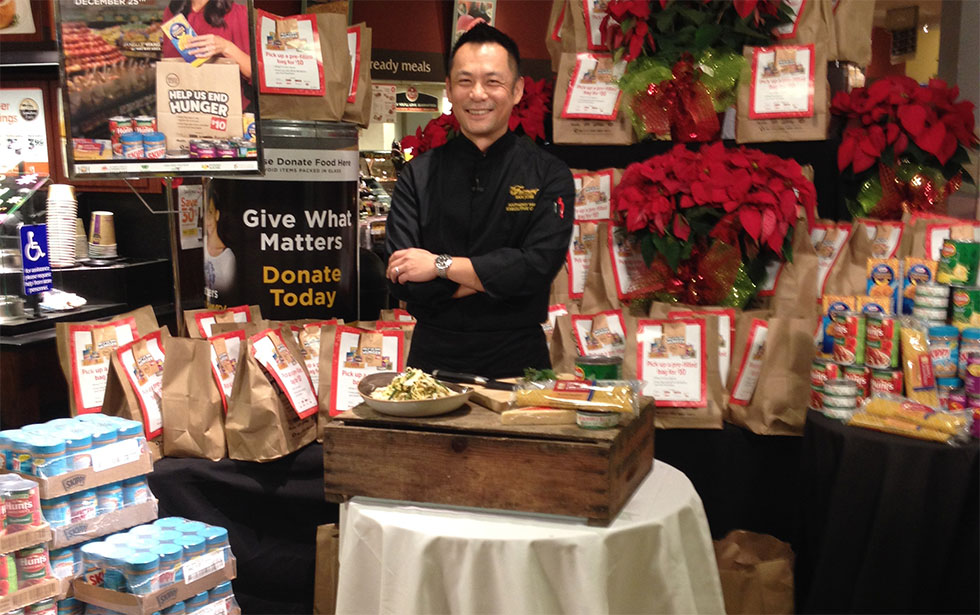 SVL: What advice would you give to someone thinking about a career as a Chef?
AH: A career as a Chef comes with long hours and weekends spent in the kitchen.

SVL: What is your favorite meal to prepare?
AH: I love making comfort food such as soup noodles or a simple chuck roast with peas and carrots.


SVL: Do you like to eat out at other restaurants and see what's cooking with them?
AH: I go out quite often to enjoy the local dining scene and conduct research. When I travel overseas, experiencing the local food culture is always on the top of my agenda.

SVL: How often do you change your menu?
AH: For all of our venues we try to adjust our menus seasonally, so about 3 times a year.

SVL: If you weren't doing your current job, what would you be doing?
AH: I particularly enjoy gardening with my wife and car racing is a passion of mine.

SVL: Who's been your biggest influence in your life?
AH: The two biggest influences on my life are my wife and God.