Red Hot Chili Peppers The Getaway Tour



My long wait was over, one of my favorite bands of all time rocked their way into the Oracle Arena recently.  The Red Hot Chili Peppers with their lead man and bassist Flea (Michael Balzary), vocalist Anthony Kiedis, drummer Chad Smith and guitarist Josh Klinghoffer.

The Arena was nearly filled to capacity on a Sunday night … Flea opened the show with a few words to the audience "Thank you for having us the last 35 (expletive) years," Flea said. "We didn't just show up at the Oracle Arena. We worked our way up the ladder."

It was a great night for Chili fans.  It's Hard to believe this band has been churning out songs and living on a tour bus for over 30 years.  I was amazed at the energy, especially of Flea … even though he's only 54 years old … he has the performance energy of a twenty something.   I can honestly say, there are not many bands out there performing at the level these guys are doing … probably don't even come close to their sound either.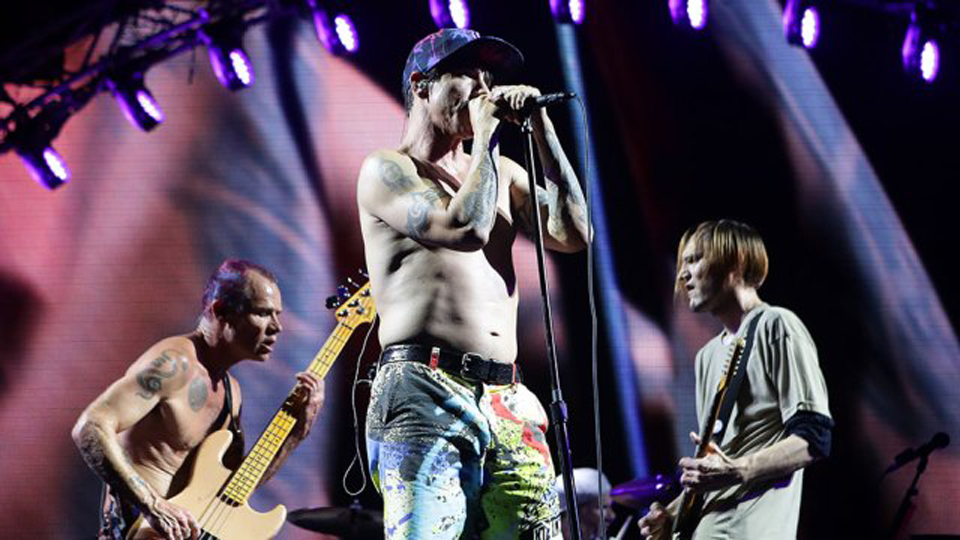 After opening with an awesome Five-Minute intro jam … they went into some of their great classics ... here's a some of the songs from their setlist:

Around the Word
Snow
Scar Tissue
Dark Necessities
Hey
Look Around
Go Robot
Californication
What is Soul?  (Funkadelic Cover)
Aeroplane
Sir Psycho Sexy
They're Red Hot (Robert Johnson Cover)
The Getaway
Higher Ground (Stevie Wonder Cover)
Soul to Squeeze
By the Way
Encore:
Family Affair (Sly & the Family Stone Cover)
Goodbye Angels
Give it Away

It's easy to see why these guys get top dollar for their concert tickets. Vocalist Anthony Kiedis, is spot on when it comes to vocals … still a very rich and dynamic voice at age 54.

Even though the band is very dynamic, it's hard not to single out Flea.  He's a real showman, knows what the audience wants and delivers with his funky bass style.

The newest member Josh Klinghoffer, at age 37 fits in very nicely.  He works well with his counterpart veterans on stage giving it all he has.

The closing song was a five-minute version of "Give It Away," it kicks off with a guitar and bass intro into closing the evening with a very high-energy performance.

I've waited a number of years, to have a few hours with a band who has pleasured my ears through the years.  Even though they didn't perform one of my favorites, "Under the Bridge" I certainly won't hold it against them.

Cheers!
Rich Borell
Founder & Publisher