India: The Golden Triangle Tour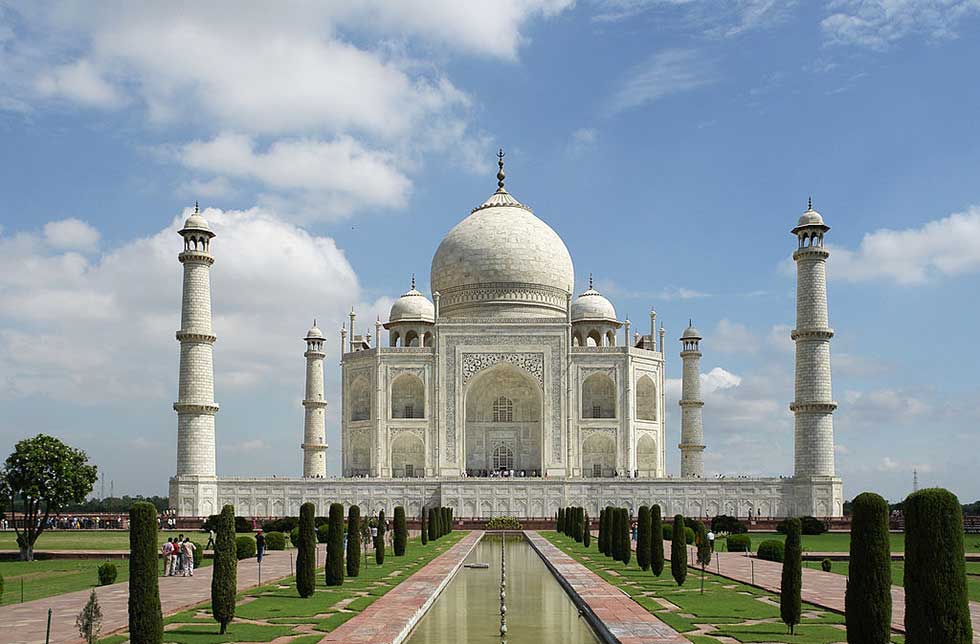 Hello Everyone,

I wanted to share some highlights from our recent trip to the exciting country of India.  As we looked at some tour options with timing, it seemed that British Airways would provide us with the best schedule to get there.  It was a no brainer to fly Business Class … total flight time would be around 20 hours.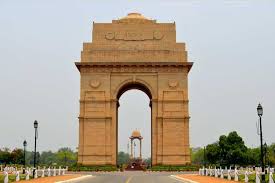 We will be flying to Bangalore which is the capital of India's southern Karnataka state. The center of India's high-tech industry, the city is also known for its parks and nightlife.

From there we will travel north to Agra the home of the Taj Mahal, then Jaipur where we'll visit the lavish city palace built in the 1700s … our tour will also include a few days in Delhi.

Delhi, India's capital territory, is a massive metropolitan area in the country's north. In Old Delhi, a neighborhood dating to the 1600s, stands the imposing Mughal-era Red Fort, a symbol of India, and the sprawling Jama Masjid mosque, whose courtyard accommodates 25,000 people.

Day 1:

Our flight left out of SFO at 4:30 PM.  We drove up early and settled in at the British Airways lounge for a few hours to get some work done prior to boarding.  The employees at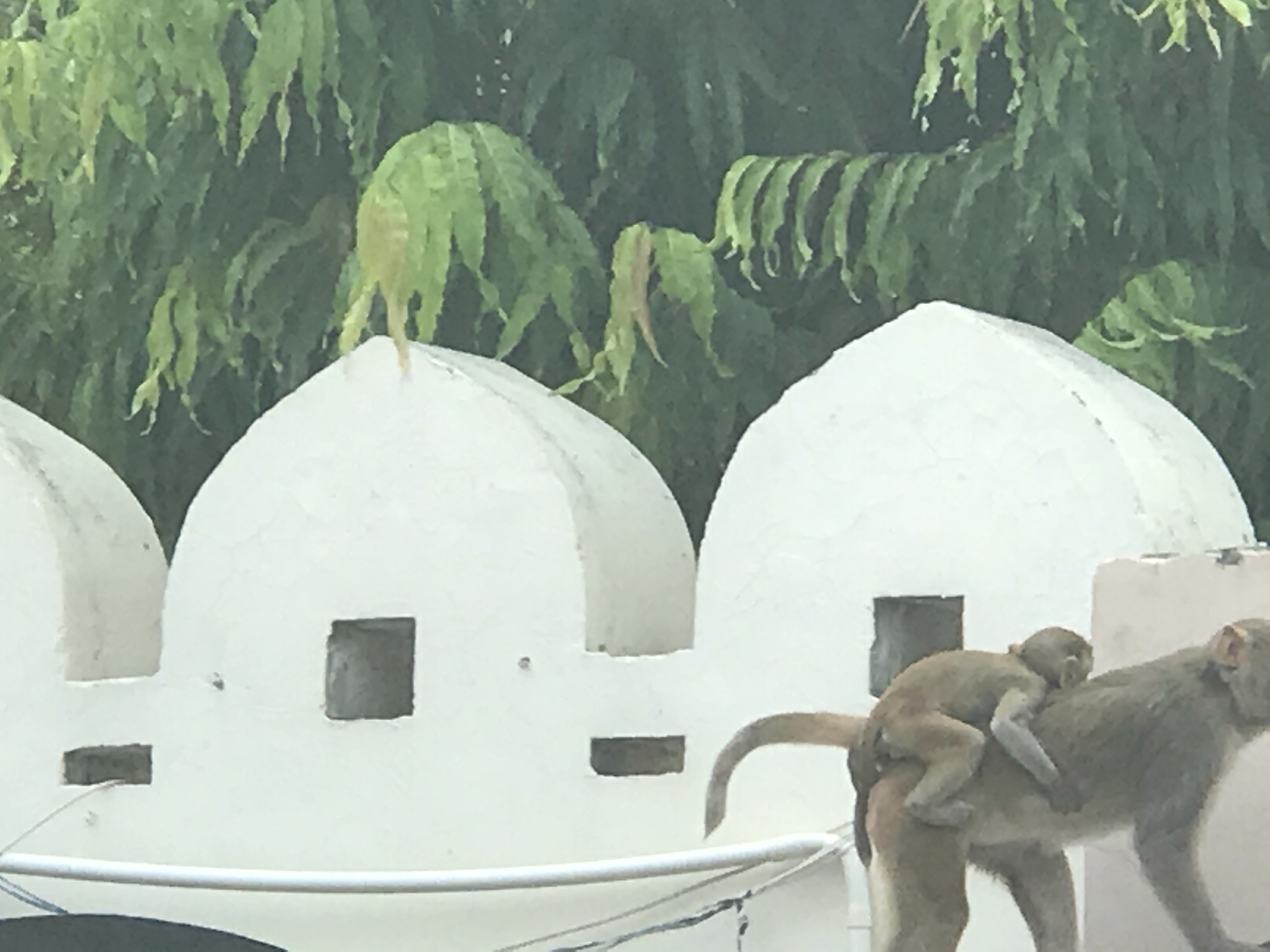 British Airways were very accommodating.  The food and drinks/liquor that was made available to its passengers was enough to keep us full until we boarded.

We knew when we purchased our seats that it was a very different seating configuration than we've ever seen.  The two seats my wife and I had faced each other.  They were roomy and very comfortable as they extended to a mini bed.  The weird part was that the fold down for our legs was on the back of the seat of the person in front of you.  So, if you had a window seat as I did, when you needed to get out of your seat I needed to hop over the person that was laying down behind my wife's seat.  I know it sounds weird … that's because it is. When I asked the flight attendant who was the brains behind this design, she apologiesd and advised that they were in planning to redesign business class seating to make it more comfortable and functional.

Along with the seating issue, I will say British Airways food was sub-par compared to other international business class flights I've been on.  The selection was very lean, lack taste, their assortment of spirts left a lot to be desired … but hey, they got us to our destination safe and on time.

Day 2:

Our layover at London Heathrow Airport was approx. three-hours – again, we hung out at the BA lounge during that time.  While I was hoping the seating would be more normal for the next 10-hour flight … it wasn't.  It was the same design along with a smaller 777 aircraft.  I didn't plan on the food and spirt selection to be any better and I wasn't disappointed … it wasn't.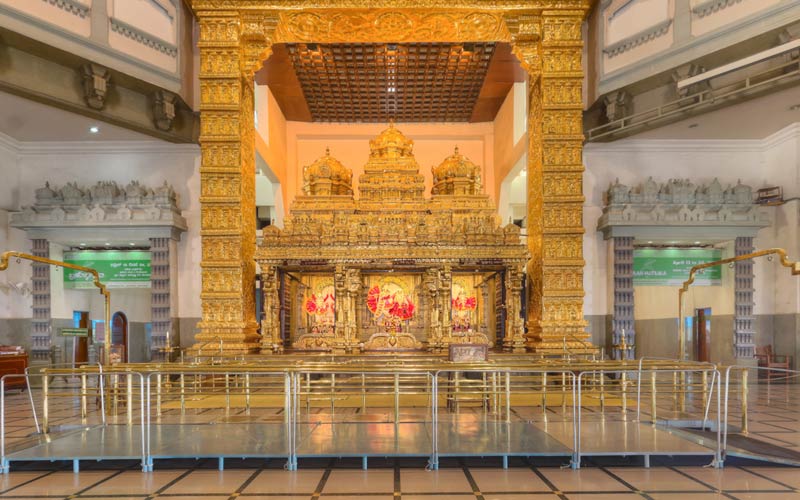 Day 3: Saturday

Yes, its' really day 3 … we left on a Thursday at 4:30PM and arrived in Bangalore India Saturday 5:30 AM.  Our agent suggested and did us a big favor by paying for the previous night this way we could simply check in and go grab a few hours' sleep at the Bangalore Marriott.

We hooked up with a member of my wife's India staff, he took us to the Iskonn temple.

Later we were joined by a couple of other members of her staff went out to a major shopping area. Grabbed a bite and went back to our room to crash.


Day 4 = Sunday:

Three very nice members of my wife's staff took us around and showed us some sites of Bangalore.  Starting out with LaL Bagh Botanical Gardens.

We also viewed a 27-foot-high statue of Gandhi statue with a 13-foot pedestal next to government offices.

Dinner was at the Hard Rock Café … from there we walked around an area that's their version of New York City's Time Square.

Monday, Tuesday & Wednesday:

Next three days I'm pretty much on my own as my wife does the work thing.  If your ever in Bangalore … here's a list of some of the sites I can recommend seeing:

Dodda Ganesha Temple:  The Ganesha idol here is 18 feet tall and 16 feet wide. The idol is decorated in different ways during the week and one of the most popular attractions is when idol is coated with butter (Benne Alankara). It is said that more than 100 kg of butter is needed to apply on the idol.

Bull Temple:  The temple has one of the biggest idols of Nandi in granite - measuring about 15 feet in height and 20 feet in length.

Legend has it that this temple was built to appease a bull that used to devour and destroy all the groundnuts and peanuts cultivated in this area. It is believed that after the temple was built, the bull stopped hampering the crop. To celebrate this, the farmers organized a Groundnut Fair (Kadalekai Parase) near the temple and offer groundnut to the deity. This fair is still held and attended by people from neighboring areas.

Visvesvaraya Industrial and Technological Museum:  The Visvesvaraya Industrial and Technological Museum (VITM) is more like a Science Centre because it has interactive exhibits unlike the usual stationary models of a museum.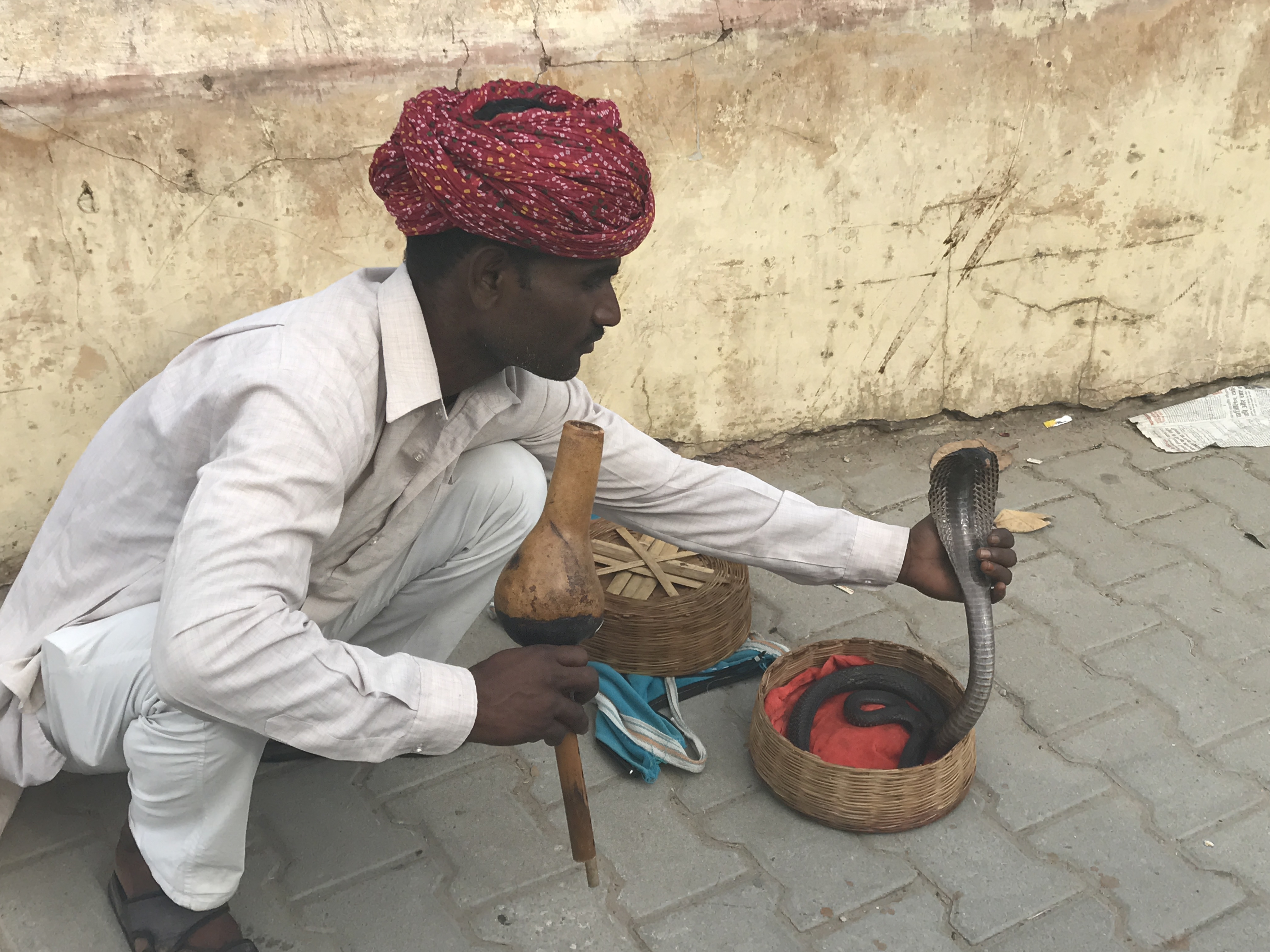 Each floor of this museum is dedicated to a scientific discipline. The first floor has the 'Fun Science Gallery' that displays exhibits on sciences of sound, optics, fluids, math and perception.

National Gallery of Modern Art:  Housed in a century-year-old mansion – the former vacation home of the Raja of Mysuru – this world-class art museum showcases an impressive permanent collection as well as changing exhibitions.

Next up is a 3-hour flight via Indigo Airlines to Delhi, India's capital territory, a massive metropolitan area in the country's north.  We arrived around 10AM, met our tour guide who took us to our hotel.  We're staying at the ITC a 4-Star Hotel.  The hotel features three top of the line restaurants like the Shanghai Club, and the main restaurant that serves a buffet for breakfast, lunch and dinner.

Since we have four days of power touring we thought we would take advantage of the some of the hotels features like a gorgeous Olympic pool.  We also treated ourselves to the hotel spa … my wife received a Body Massage, Foot Massage and Facial … I went with the Foot Massage, Body Massage and an Indian Head Massage.

Today we enjoyed a nice buffet breakfast at our hotel.  Our driver arrived at 8:30. Next, we're to pick up our tour guide for the day.

Some of the highlight we saw while in Delhi include:

City tour touching on some major attractions that included:  Laxmi Narayan Temple, India Gate along with the Parliament House.  Later in the day we visited Old Delhi which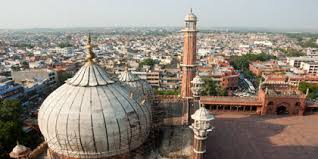 included place like the Jama Masjid, Red Fort and the Gandhi Memorial.

As we were walking with our tourist guide, we noticed many people taking our picture.  We even had some come up and wanted their picture taken with us.  We asked our tour guide what this all about … he said they think we're celebrities.

Next day we continued by car with our driver to Agra.  After a 3 ½ hour drive we reached our hotel and checked in and had lunch.  This afternoon we met up with a new tour guide who was amazing.  We went to the Agra Fort and the Taj Mahal that was commissioned by the Mughal Emperor Shah Jahan for his beloved wife Mumtax Mahal to enshrine her mortal remains.  It was a breath-taking experience to visit the Taj Mahal … we were able to stroll around quite a bit getting lots of pics.

Even though we paid for a 4-star hotel for our entire trip … the Hotel Clarks Shiraz in Agra was far from it.  Where they made up for it was in their dining area.  It was first class.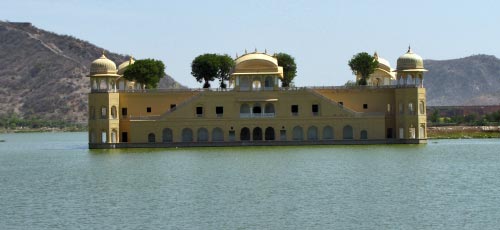 The next day we had breakfast at our hotel and was off to our destination of Jaipur.  There is certainly plenty to see in Jaipur like the Fatehpur Sikri that was commissioned by Emperor Akbar.  We also visited places like Salim Christi's Tomb, Jama Masjid, Panch Mahal along with some other palaces.

For our final day, we took a ride up to Amber fort and had a tour via an Elephant ride which was quite the experience.  After seeing the pyramids in Egypt via camel ride I can tell you it just makes your trip that much more adventurous.

While in Jaipur we stayed at the Hotel Park Regis … again, while I didn't really think this was a 4-star hotel, we did upgrade to a suite which made it more accommodating.

Later in the day after lunch, we covered some major tourist hotspots like the City Palace, Royal Observatory the Hawa Mahal, Jal Mahal and the central Museum.  Of course, we visited the bazaar for some souvenir shopping.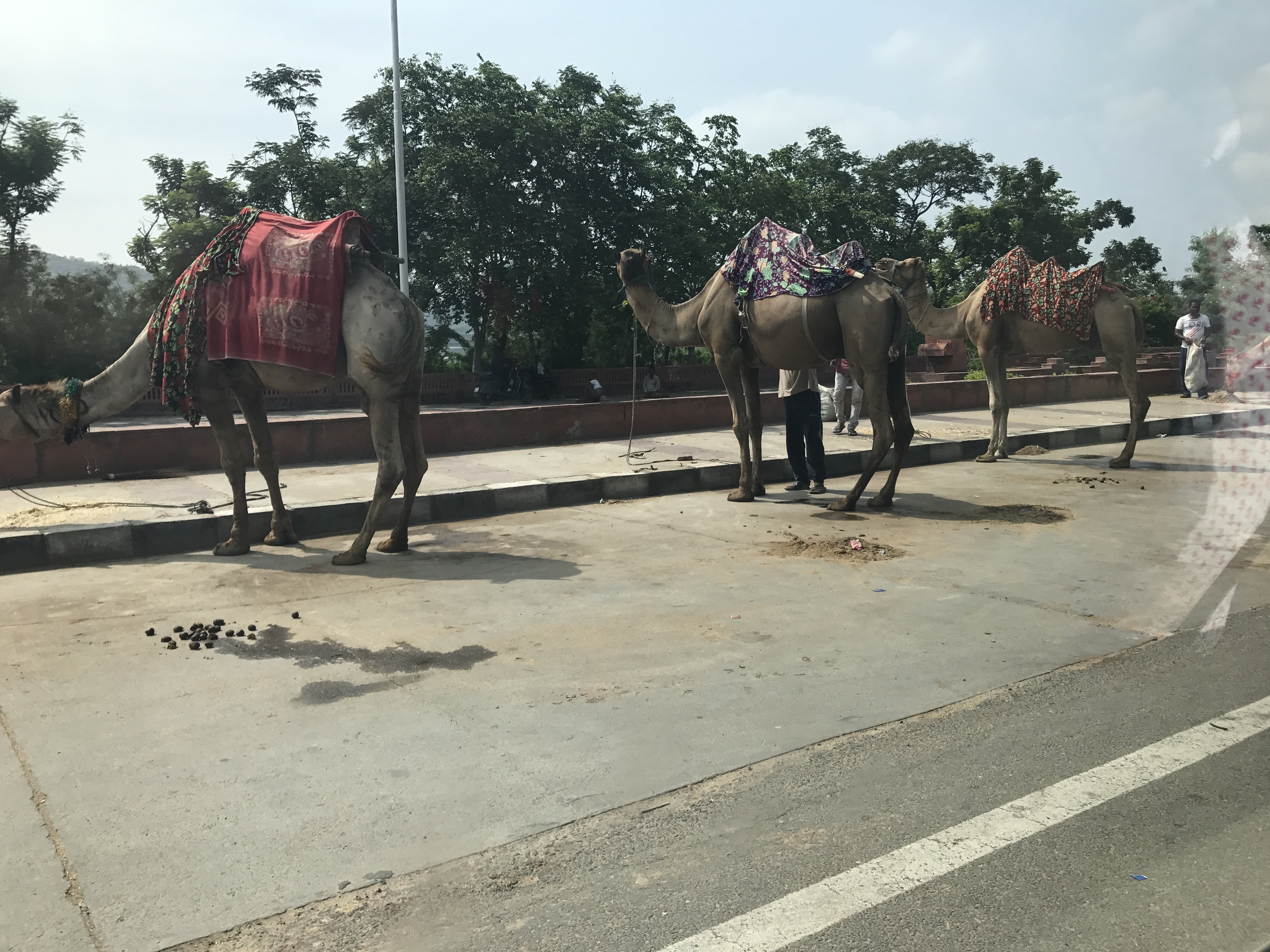 Next day we flew via Indigo Airlines from Jaipur back to Bangalore.  We arrived late morning and checked back into the Marriott.  The next day it was an early flight as we begin our 20-hours of flying time back to San Francisco.  On our flight, back we had a great flight crew who really treated us like royalty.

If you do find yourself traveling to India, don't be too concerned about the government's 18% tax on products and services.  Basically, it's a luxury tax you pay at restaurants hotels etc.  It's very inexpensive to purchase products and services in India.  For example, the price of a 60-Minute massage that you would pay a lot of money for in the states only cost $31.00 in India … add on the 18% you still get a great quality massage for only $36.00 … trust me I had six massages!

I'm looking forward to our return trip to India … the people are wonderful.   

Happy Travels!
Rich Borell
Founder & Publisher