Mall of America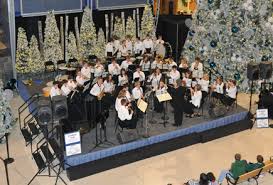 Hello Everyone,

Just recently over the Thanksgiving Holiday weekend my wife and I visited friends in Minneapolis Minnesota.  The good news it didn't snow … the bad news, it was downright cold.  However, it was very warm inside the largest mall in the country, the Mall of America located in Bloomington, Minnesota just 10 miles from downtown Minneapolis.

It's always been on our list to spend the busiest shopping day of the year inside the biggest mall in the country.  The Mall of America is located on the site of the former Metropolitan Stadium where the Minnesota Twins and Minnesota Vikings played until 1982.


If you think this is just another mall with more stores … think again.  Level one is the location of Nickelodeon Universe Amusement Park. Nickelodeon Universe is an indoor theme park in the center of the mall. The park features roller coasters, among numerous other rides and attractions, and is the largest indoor theme park in the United States. Unlike many indoor amusement parks, Nickelodeon Universe has a great deal of natural foliage in and about the park, and its floor has a wide variance in height – the highest ground level in the park is 15 feet above the lowest. The rides include the roller coasters SpongeBob SquarePants Rock Bottom Plunge and Avatar Airbender, and a thrill ride called BrainSurge.

At the Sea Life Minnesota Aquarium, you can travel through a 300-foot-long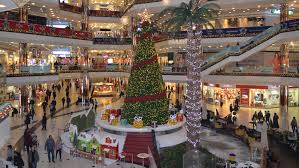 curved tunnel through 14 feet of water to view over 4,500 sea creatures including sharks, turtles, stingrays, and many more.

Also on the first level, is a huge Lego Store, Macy's, Microsoft Store, Barnes & Noble, Sears, Apple Store … and where we had dinner, the Hard Rock Café to name a few.

Level Two, features a lot of restaurants and more shopping that includes the very first Verizon Wireless Destination Store.

Next, level three … this level has two food courts with more than 20 fast food and full-service restaurants.  Also included, is an 18 holes Mini-Golf and Crayola Experience.  Crayola Experience is the only place in the world where the magic of Crayola comes to life. Here, you're always encouraged to let your creativity run free, to color outside the lines and to play, explore, and learn.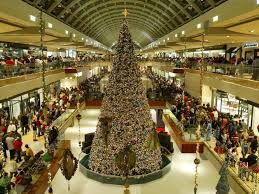 Level Four, is the entertainment level with Hooters, Cantina, #1, House of Comedy, Gameworks, Sky Deck Sports and one of my favorites, Dick's Last Resort and the first U.S. location of SMAAASH, a virtual reality sports entertainment center.  Also on this level is the Cinemax Cinema Theaters.

If shopping, eating and good entertainment for kids and adults is your thing … maybe take the three-hour flight and check out the Mall of America!

Cheers!
Rich Borell
Founder & Publisher